Mental health crisis causes decline in life expectancy
The mental health crisis, worsened by the COVID-19 pandemic, is responsible for declines in life expectancy.
Generation Z has long represented the most dire statistics regarding declining mental health across the world. It's common knowledge that Gen Z is the loneliest generation, has the highest suicide rate and is the the least likely to report having good or great mental health.
"More U.S. adolescents and young adults in the late 2010s (vs. the mid-2000s) experienced serious psychological distress, major depression, and suicidal thoughts, and more attempted suicide and took their own lives," a study by the American Psychological Association found.
A specific matter of the mental health crisis becoming more apparent thanks to better data collection is the effect that serious mental illnesses can have on life expectancy.
"There is a 10-25 year life expectancy reduction in patients with severe mental disorders," as reported by the World Health Organization (WHO).
Even beyond the obvious crisis of suicide, the WHO study found that mental illness is linked to lower expectations of livelihood through various other, less apparent means.
Among these factors are chronic physical conditions including cardiovascular, respiratory, and metabolic diseases that are often the result of lifestyle habits that patients have no choice but to live with.
Various lifestyle risk factors can also lead to early death because both social stigmatization and socieoeconomic status can make people more prone to behaviors such as substance abuse, unsafe sex and disordered eating.
The mentally ill are also disadvantaged when it comes to healthcare because stigmatization can result in many not seeking care or else receiving inferior outcomes.
The WHO study outlines three key actions that can be taken to improve the physical and mental health of those suffering from mental illness. Included on this list are the creation of protocols in prevention, assessment and treatment, the improvement of general health services and expansion of access and the societal work of challenging stigmas surrounding mental illness.
All of this data was released before the COVID-19 pandemic reshaped the world as we knew it to be.
"One in four young adults between the ages of 18 and 24 say they've considered suicide in the past month because of the pandemic," the Centers for Disease Control and Prevention (CDC) found in June 2020.
About the Writer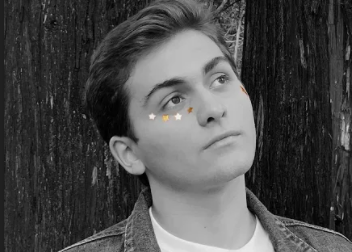 Ryan Ehrhart, Staff Writer



Hi! My name is Ryan and I am a Junior, my pronouns are he/him. This is my first year on staff. I joined newspaper because I love creative writing...