Vibrant playlist perfect for Spring Break
The dismal year of 2020 was brightened significantly by the music that we received along the way. 2021 seems to be the same with tons of exciting content either releasing or on the way! Here are some of the most important songs going around at the moment that are worth a listen.
1. "Love Story (Taylor's Version)" – Taylor Swift
Following Taylor Swift's long, painful battle over losing the rights to her first six studio albums, she is now beginning to re-record her old music to escape the controlling exploitation of her old label. The first of these re-releases is "Love Story (Taylor's version)," which is a joyous Romeo-and-Juliet Valentine's Day bop. The entire re-recording of Fearless, Swift's second album from 2008, will release April 9 along with six previously unreleased tracks.
2. "Chemtrails over the Country Club" – Lana Del Rey
Lana Del Rey released her single "Chemtrails Over The Country Club" last month, as the title track of her upcoming album releasing March 19. The song features Del Rey's melancholic, daydreamy vocals over a hypnotizing operatic arrangement. The music video is gorgeous and – without giving away any spoilers – it contains a thrilling twist sure to leave you on edge.

3. "drivers license" – Olivia Rodrigo
Although this song was released on Jan. 8, it would be unjust not to recognize Rodrigo's breakaway, record-smashing debut, which seems to have dominated the charts as well as the Tik Tok "For You Page" for a while now. Rodrigo's "drivers license" is a gorgeously composed and thrilling breakup anthem that has had a massive impact across the world. The track broke the Spotify record for the fastest song to reach 100 million streams, as well as records for the most global streams in a day (17 million) and in a week (65 million).
4. "Overdrive" – Conan Gray
In March of last year Indie icon Conan Gray released his debut album Kid Crow, featuring viral tracks such as "Heather" and "Maniac." On Feb. 19 of this year, Gray released his new single "Overdrive," a delightful return to his energetic, passionate sound.
"I think that's kind of the main thing I'm craving right now — to be able to live a life without inhibitions because, at the moment, we have a lot of barriers to living our lives," Gray said.
About the Writer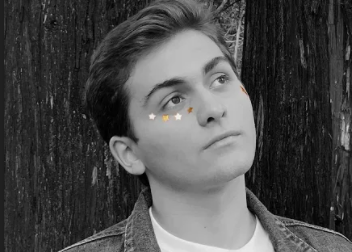 Ryan Ehrhart, Staff Writer



Hi! My name is Ryan and I am a Junior, my pronouns are he/him. This is my first year on staff. I joined newspaper because I love creative writing...