Gina Carano fired by Lucasfilm, controversy ensued
Actress Gina Carano posted a controversial tweet in early February that compared being Jewish during the Holocaust to being a Republican in this political time and culture. Carano promptly deleted the tweet after a few hours of criticism resulting from it. The damage was done, and soon Carano would find out that she was fired through social media—not a traditional method for Lucasfilm.
This is not the first time the actress received backlash on her political views, the most notable incident being when she mocked pronouns in the fall of 2020. She put "beep/boop/bop" in her Twitter bio after fans asked her to inform them of her pronouns like Mandalorian co-star Pedro Pascal has done. Fans labeled her as transphobic and unwelcoming of the queer community.
Since hearing her political views, many fans of the show have been calling for her resignation or firing for months now, and this recent comment seems to be the straw that broke the camel's back. Disney, the parent company of Lucasfilm, has stated that they do not agree with Carano's words and they strongly condemn them. Texas Senator Ted Cruz disapproved of Carano's termination and expressed his opinion on Twitter.
"Texan Gina Carano broke barriers in the Star Wars universe: not a princess, not a victim, not some emotionally tortured Jedi," Cruz tweeted. "She played a woman who… girls looked up to. She was instrumental in making Star Wars fun again. Of course Disney cancelled her."
The senator was correct that Carano's character, Cara Dune, was a unique character that many fans look up to. However, some fans expressed that his statement belittled other female characters in the Star Wars universe. Even actress Daisy Ridley, who played Rey in the sequel trilogy, clapped back in an interview in which she was asked for a statement on his tweet.
"I am very happy to be an emotionally-tortured Jedi…who doesn't leave their state when it's having a terrible time," Ridley said.
Now, fans wonder how Carano's departure will affect upcoming projects for Lucasfilm. The actress was scheduled to be in season three of Mandalorian and was rumored to be in Rangers of the Republic, another show available on Disney+. Fans are divided on whether to recast or get rid of the character entirely. Cara Dune wasn't integral to the story, and many said the character had no personality or emotional depth. This could be remedied by casting another woman for the role, as fans often blamed Carano's acting for these faults. However, fans don't make the final decision, so they'll have to wait a year or two to see how Lucasfilm handles this absence.
About the Writer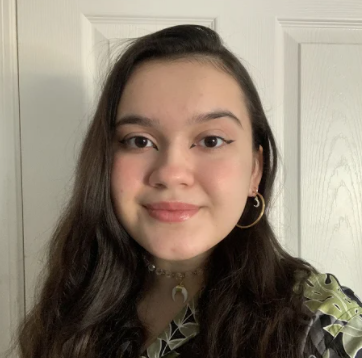 Madison Dowell, Staff Writer



I'm Madison Riley and my pronouns are she/her. I'm a junior this year, but this is my first year on newspaper as a writer. I joined newspaper...