Coronavirus-fueled xenophobia causes increase in violence against Asian Americans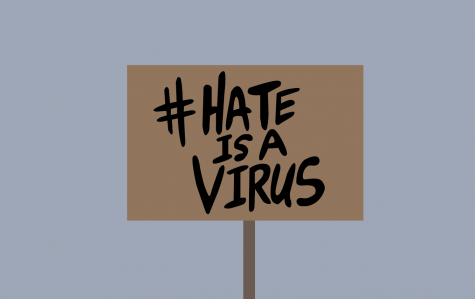 Over the past several weeks, a string of attacks on Asian-American elders across the country has led to calls for the attention of the greater public. In San Francisco, Vicha Ratanapakdee, 84, was violently slammed to the ground and later died of a brain hemorrhage. Days later, another man, 91, was assaulted in the Chinatown area of Oakland, Calif. In another incident, a Filipino man, 61, was slashed across the face on the New York City subway.
Asian Americans have increasingly been targeted since the start of the pandemic. Last April, a man poured a caustic chemical on a 39-year-old woman as she took the trash out in front of her home, resulting in burns across her face, hands and neck. In July, an 89-year-old woman was lit on fire by two men, sparking a protest in which hundreds of New Yorkers marched. Disturbingly enough, neither case was classified as a hate crime.
Stop Asian American and Pacific Islander (AAPI) Hate, a West Coast-based organization founded last spring, reported that there were an appalling 2,808 "hate incidents" nationwide aimed at Asian Americans from March through December 2020 alone. In the past year, activists and researchers alike have tied this disturbing uptick of attacks back to former U.S. President Donald Trump's racist language. By repeatedly and inaccurately calling the coronavirus the "China virus" and "kung flu," Trump blamed China for the pandemic and exacerbated the issue at hand.
"There's a clear correlation between President Trump's incendiary comments, his insistence on using the term 'Chinese virus' and the subsequent hate speech spread on social media and the hate violence directed towards us," Russell Jeung, a co-founder of Stop AAPI Hate and a professor of Asian American Studies at San Francisco State University said to TIME Magazine. "It gives people license to attack us. The current spate of attacks on our elderly is part of how that rhetoric has impacted the broader population."
The rise in Anti-Asian violence has also been observed in Oregon. On Jan. 22, an Asian-American woman and her son were assaulted on a TriMet bus when a man, later identified as Peter Eschright, kicked them in the shins and shouted racist statements, referring to the coronavirus, at them. Furthermore, more than a dozen businesses in Portland's Jade District, the majority of which are Asian-owned, have experienced vandalism in recent weeks, according to the Asian Pacific American Network of Oregon as reported by The Oregonian.
"During these challenging times, Oregonians must come together to stop the spread of both COVID-19 and racial bias," Oregon's U.S. attorney, Billy Williams, said in a statement as reported by KGW8. "It is categorically false that certain groups of people are more susceptible to carrying the virus based on their real or perceived race or ethnicity. Spreading these untruths puts communities at risk of real physical harm and must stop."
While many who identify as part of the Asian-American community are grappling with a mixture of emotions, including fear, anxiety and anger, The Wolf interviewed students who identified as Asian American about their perspective on the matter, in hopes of helping to amplify their voices.
"As someone who is 'mixed,' I've grown up hearing that I'm 'not really Asian,' but when the pandemic started, it suddenly became all people saw," Tualatin High School senior Daniela Buchillon-Almeida said. "My non-Asian friends—and even some of my non-Chinese, Asian friends—began to make jokes about how I brought COVID to the U.S, or about how they should stay away from me because I might have [the virus]. When the first few cases began to appear in the U.S, my white neighbors began to [avoid us] whenever me and/or my dad were walking in their direction (this was before the lockdown and social distancing), and even now they avoid us when they have no problem walking by [our] white neighbors."
Tualatin High School junior Candice Vo also expressed a similar sentiment.
"Am I surprised that the attacks on Asian communities have increased? No, which I find pretty upsetting. The normalization of racism towards Asians has been prominent through all my life, but I just never made the effort to defend myself or speak up," Vo reflects. "When the pandemic began to [worsen in severity], I was always conscious and afraid of leaving my house due to the potential harassment [I could face] because of my race. At one point, the fear of getting made fun of almost made me ashamed of being of Asian descent. It scares me to think that [an attack] could happen to me or to the people that I love."
Vo, along with Tualatin High School students Emily Phuong-Tran, Kyle Duong and Lianna Smith, recently founded the Asian Conversation (@asianconversation), a social media alliance with a mission to educate peers about the Asian-American experience, starting with discussing the recent attacks towards Asian-American elders.
Vo and her team were spurred to establish the platform in response to an initial lack of mainstream coverage of the malicious attacks towards Asian Americans. They aren't alone.
Racial justice educators have pointed out that surges of violence towards Asian Americans have historically been overlooked due to lingering stereotypes against the community. It is believed that these persistent and hurtful assumptions stem from the model minority myth, a misconception that suggests that Asian Americans are more successful than other ethnic minorities because of innate hard-working and law-abiding natures and, therefore, must have benefitted from an elevated status among people of color, despite centuries of systemic racism. Because the model minority myth implies upward mobility, it is often used to falsely deny or downplay the impact of discrimination on Asian Americans in the United States.
However, important first steps are underway in combating the Anti-Asian violence, including a recent executive action by the Biden administration. During his first couple weeks in office, President Joe Biden signed a memorandum denouncing the discrimination directed towards the Asian-American community. The directive is a part of an initiative taken to instruct the Justice Department to begin gathering data on these attacks and to strip discriminatory language from federal documents.
"I think these [actions] are very promising," Manju Kulkarni—executive director of the Asian Pacific Policy and Planning Council (A3PCON)—said in an interview with NBC News, referring to the directives. "And I think it's just the beginning. There's a lot more work that needs to be done."
In addition, California legislators passed a bill last month allocating $1.4 million in funding to track and prevent hate incidents that have been directed at Asian Americans.
The latest wave of Anti-Asian attacks serves as a reminder that there is still much more to do before everyone, regardless of race, can get the equity and treatment that they deserve—demanding new, long-term solutions that must be devised, and devised soon.
About the Writer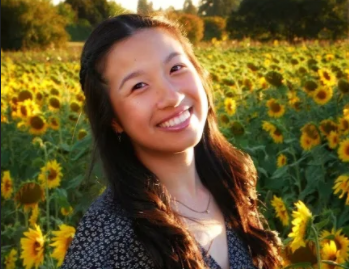 Claire Ku, Staff Writer
Hello! My name is Claire Ku, I'm a senior and this is my first year as a staff writer. I joined newspaper because I enjoy writing and wanted the chance...