Timberwolves choose from plethora of fantastic forecasting options
With the uncertainty of the 2021-2022 school year, we are left to predict how classes and schedules will look. To help make your forecasting as stress-free as possible, The Wolf has compiled a list of some electives that are highly recommended by the counselors at Tualatin High School.
The wide variety of offered electives makes it hard to find the best because the best classes will vary from person to person. Below, we attempted to find electives that cater to many interests and needs.
Starting off strong: Digital Photo. This elective offers two classes in which, you guessed it, you learn to take photos! All you will need is a phone or a camera to capture your masterpieces, and teacher Scott Hohman will provide all other necessary equipment to edit and upload your work.
Do you see yourself working with kids? Looking to be a teacher, nanny, coach or parent? Child Development might just be the class for you. This elective includes two year-long classes, offering an opportunity to apply for dual credit, as well. The first-year students will primarily be introduced to the appropriate practices and concepts used when working with young children, learning how to best support and aid in their growth. As a second-year student, these tactics are put into action by working with kids at the school's very own preschool: Tiny Timberwolves.
Incoming freshmen may remain unresolved as they wonder what they want to study down the road. A few years back, TuHS introduced a freshman wheel class, in which students rotate through four, quarter-long classes picked at random. The classes include Business Basics, Character & Leadership, Smart Art, Story Slam, Design & Build, Your Education Your W.A.Y., Animation Nation and Engineering Design. One of these classes might just peak your interest and help you to find a topic you are passionate about.
Here comes a shameless plug: Newspaper, of course! If writing is your jam, don't be afraid to sign up. We would love to have you. Newspaper is a tight-knit group of people with a passion for writing. Staff members of The Wolf write and publish articles to inform the Tualatin community, sharing their thoughts, opinions, tips and more with you. This class, advised by Lisa Lacy, will prepare you for whatever it is you intend to pursue later in life.
With these options in mind, I hope at least one fulfills your interests. Happy forecasting!
About the Writer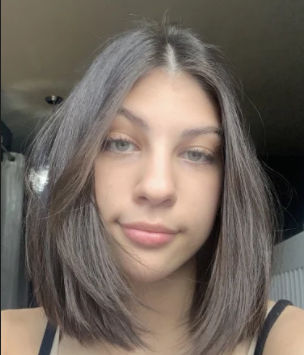 Anna Sherman, Staff Writer
Hi! My name is Anna, I'm a sophomore, and my pronouns are she/her. I joined newspaper because I love to write and look forward to keeping the Tualatin...