Baskets, brackets, ballers: The Wolf offers up March Madness predictions
In the next week, sports fans across the country will gather around their televisions, laptops and iPads rooting for their March Madness selections in an attempt to complete a perfect bracket. From favorites to Cinderella teams, here are teams to look out for.
The current favorites to win the March Madness Tournament are the 26-0 Gonzaga Bulldogs that are being led by 6'4" freshman phenom Jalen Suggs. They're coached by Mark Few, who has made deep runs in the tournament before and has made his team one of the most efficient teams on both offense and defense while sticking to a seven-man rotation.
Another frontrunner that is favored to win the tournament is the Baylor Bears. The Bears are led by a combination of talent in Jared Butler, MaCio Teague and Davion Mitchell and currently hold 5-1 odds in the Caesars Sportsbook for winning it all. The Bears are highly effective thanks to the three and will give any defense a hard time in defending their shooting around the arc.
A team that has the potential to make a splash and make a deep run is the San Diego State Aztecs. The Aztecs haven't lost a game in over two months and have beaten quality teams in both University of California Los Angeles and Arizona State. They are one of the best three-point shooting teams, with their three-ball made 47 percent of the time when shot by Jordan Schakel on the wing. With all the experience this team has, they are a sleeping giant ready to wake up.
Other teams that are in the same boat as the Aztecs include St. Bonaventure (No. 9 seed), Loyola Chicago (No. 8 seed), Ohio (No. 13 seed), Winthrop (No. 12 seed), Georgetown (No. 12 seed), Utah State (No. 11 seed), UC Santa Barbara (No. 12 seed), Liberty (No. 13 seed) and Abilene Christian (No. 14 seed).
Tualatin High School junior Noah Gilbertson has an opinion on what team has a shot at making a run at the big dance.
"I think Wisconsin has a shot to make a deep run because they have been playing really well as a team recently. At the end of the day, making a March Madness bracket is all about luck with the help of statistics and probability."
Although it is nearly impossible to create a perfect bracket, it is the satisfaction of competing against family and friends in a battle for bragging rights or sometimes even money that makes March Madness one of the most highly-anticipated sporting events of the year.
About the Writer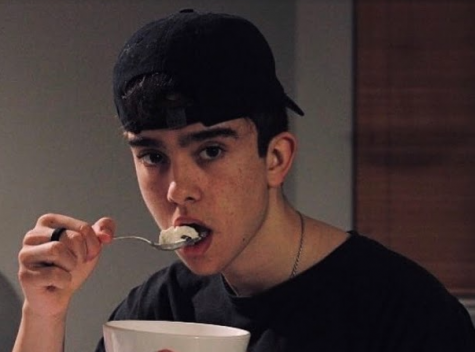 Simon Ulibarri, Staff Writer



Hi! My name is Simon and I am a junior and my pronouns are he/him. This is my first year on the staff. I joined newspaper because I wanted to take...