Serena‌ ‌Williams‌ ‌is‌ ‌more‌ ‌than‌ ‌female‌ ‌GOAT‌ ‌of‌ ‌tennis‌ ‌
When Tom Brady, football quarterback of the Tamba Bay Buccaneers, led his team to a Super Bowl victory last month — his seventh triumph at the competition — it sparked a social media debate as sports fans vocalized whether or not they thought that Brady should be considered the "greatest of all time" (GOAT) in sports, comparing his achievements to those of other notable athletes such as Tiger Woods and Michael Jordan.
And although I find an occasional, lighthearted GOAT debate interesting (and more or less amusing — because after all, why can't there just be multiple GOATs?), I can't help but to notice something.
Amid recurring GOAT debates such as Brady's, the conversation often seems to count out one group of individuals: women.
While there are many inspiring female athletes out there — Megan Rapinoe, Simone Biles, Michelle Kwan, to name just a few — I would like to bring special recognition to one individual who I think has really set herself apart: professional tennis player Serena Williams.
Besides her extensive list of awards, including 23-time Grand Slam champion (currently setting the overall Grand Slam record in the Open Era, not to mention another 14 Grand Slam doubles titles, which she won with her sister, Venus), four-time Olympic gold medalist and No. 1 ranked player for a collective 319 weeks, all of which took nearly six minutes to read off during a match at the Australian Open in February, Williams has re-written record books in a way that no one else — man or woman — has done before.
Williams has redefined success as an athlete, courageously breaking stereotypes along the way. Not only did she win her most recent Grand Slam title while pregnant, but she has also competed in four Grand Slam finals since becoming a mother and remains a formidable player to her opponents at the age of 39. In addition, she has endured racist remarks and even once memorably shut down reporters for demanding she smile during a press conference, continuing to stand up for herself and for little girls everywhere, Black girls in particular. But most of all, it's truly incredible to witness Williams' legacy live on for future generations to come. 23-year-old Haitian-Japanese tennis player Naomi Osaka, whom many recognize as the future of tennis, called Williams one of her biggest inspirations growing up after beating her idol in their 2021 Australian Open semi-final.
Moreover, I believe that the term "GOAT" should be used to not only refer to one's achievements, but also one's influence "off-the-court." In my eyes, Williams has gone above and beyond in that regard. And I'm not the only one who thinks so.
"I think Serena is one of the all-time greatest athletes, period. Man or woman," tennis legend John McEnroe once said in an interview with BBC Radio 5 Live.
Even Roger Federer, who has 20 Grand Slam titles to his name – a men's record which he currently shares with his long-time rival, Rafael Nadal – and is arguably one of the most beloved tennis players in history, believes the honor of tennis GOAT actually belongs to Williams.
It was just a couple weeks ago at this year's Australian Open that the livestream panned over to William's player's box, showing her husband, Alexis Ohanian, supporting his wife by wearing an iconic shirt with a graphic of Williams and the words "Greatest Female Athlete" on it, with the "Female" crossed out.
Perhaps it's time that we all take a moment to rewind that segment and let those words truly sink in.
Serena Williams is the female GOAT. Why is that so hard for some to say?
About the Writer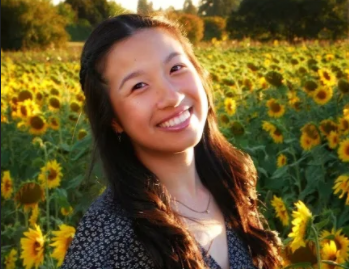 Claire Ku, Staff Writer
Hello! My name is Claire Ku, I'm a senior and this is my first year as a staff writer. I joined newspaper because I enjoy writing and wanted the chance...