Spring Break—that one sacred week of no school during the month of March before the final push to the end of the academic year—has passed us yet again, all too soon. As students mourn its end, it is worth noting that, unlike its predecessors, Spring Break 2021 came with an unwelcome guest, the COVID-19 pandemic. Many families were left to think twice about their usual travel plans and public health precautions, such as restrictions regarding testing and masks, were put into place.
In an interview with The Wolf, nine Tualatin High School students—senior Lily Hughes, sophomore Aaron Lakeman, senior Tyler Goodell, senior Rachel Beddes, senior Nicholas Kopacek, junior Aslyn Carlesimo, senior Sierra Kurth, senior Braden Fiske and senior Jaden Hopkins—shared how they spent their Spring Breaks, as well as how the pandemic may have impacted their plans.
Hughes: "My parents and I drove down to Carmel-by-the-Sea for Spring Break. While there, we visited the beach, a calla lily valley and went on several hikes. The town itself was very cute and had several nice restaurants and shops. Because of the pandemic, the city is enforcing the mask mandate with $100 fines. When eating meals, we took advantage of outdoor seating and maintained a safe distance from others. Overall, the trip was very fun and I felt comfortable with the precautions being taken in Carmel."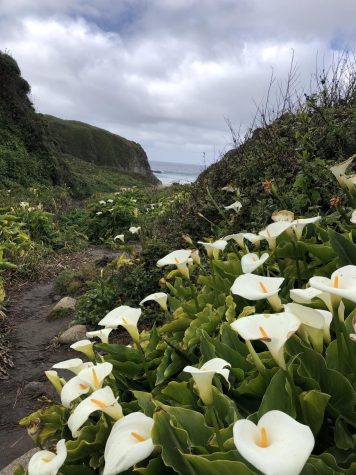 Lakeman: "Over Spring Break, my family and I went to Arizona which was so nice because we did not have to be in the Oregon rain. In Arizona, we visited ASU, which was super exciting, and we also hiked 'Camelback,' which was really fun and I definitely recommend it if you are near Tempe. In addition, my brother Caleb and I got to run a [track] race on Saturday that was directed by a high school in California, which was really fun and we both ran the mile. We also had some amazing food and got to meet a lot of really nice people."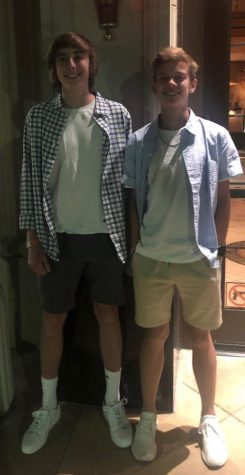 Goodell: "I spent my Spring Break with friends at Newport Beach, and we also celebrated my birthday. We played Guitar Hero, which I am terrible at, and explored town. For my birthday, I got clothes and some camera gear! Other than the beach, my grandma got vaccinated, so I finally got to see her, which was nice after such a long time."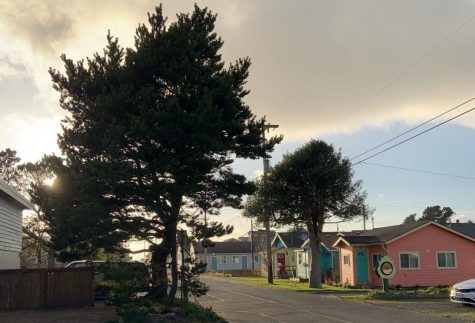 Beddes: "I spent my Spring Break at home relaxing with family and friends. I was able to catch up on some reading (highly recommend The Wrath and the Dawn to anyone considering it), which was super nice. I also discovered that my camera can take fairly clear pictures of the moon, so in addition to the hundreds of sunset pictures I have stored, I now have some night pictures, too. One afternoon, I got Crumbl along with some other good food with my friends before we had a sad movie marathon, and another day, I took my littlest brother mini golfing. I don't spend nearly as much time with him as I wish, so I was really happy to be able to take him somewhere he enjoyed. My sleep schedule was ruined by all the late-night T.V. binge sessions I had, but it was definitely worth it."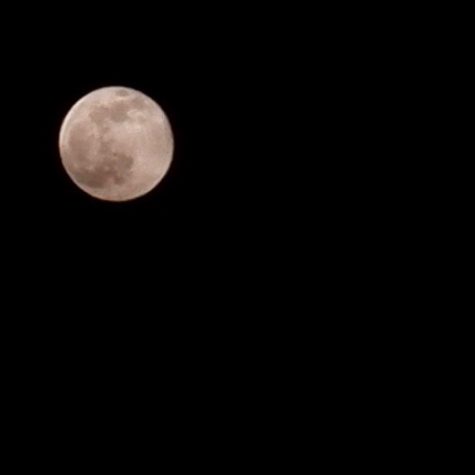 Kopacek: "I spent my Spring Break at home. I was confined this year to my home due to soccer (which I'm not complaining about because I love soccer). I had two soccer games, one on Monday, the other on Wednesday. Besides sports, I also worked all week except Friday. On Friday, I went out with my grandfather since he got the vaccine and was able to golf with him, which I missed doing."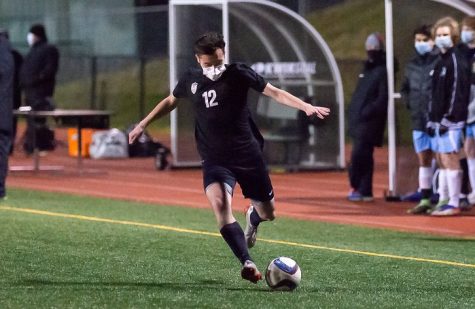 Carlesimo: "Over Spring Break I honestly didn't do too much, mostly because of COVID-19, but it was definitely still enjoyable. My best friend and I went to Portland to shop around and while we were out, we got really good Iraqi food from a restaurant called Dar Salam (it's my favorite restaurant and I highly recommend it). We also finally got to try Birria tacos—which were so good by the way—and we got boba several times, also very good. Besides that, I played Minecraft quite a bit over the break, which is what I would spend most (all) days doing. My sleep schedule progressively got worse over the week, but it's okay because I finally fixed it the past several nights. I also binge-watched Criminal Minds, which was quite entertaining. To accommodate COVID, any time we went out we would obviously wear masks and did not stay close in proximity to others. We also sanitized our hands any time we could and social distanced from everyone except each other."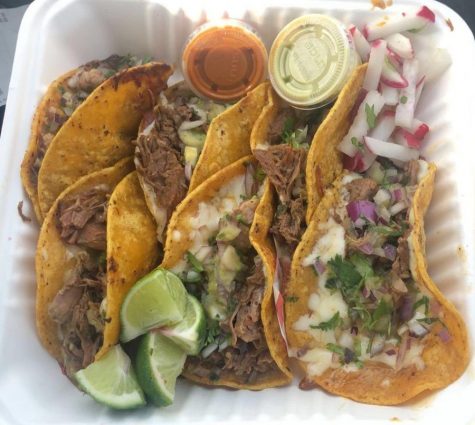 Kurth: "Over Spring Break I went to a cute little coast town called Rockaway Beach. It was my first time to this location along the Oregon Coast. Rockaway Beach has the perfect balance between small 'downtown' shops and good beach to explore. I would highly recommend the Old Oregon SmokeHouse if you want really good fish & chips or clam chowder; they have some of the best chowder that I've had in a while. Due to COVID-19, my family and I spent most of our time on the beach away from others, picking up rocks and examining things that had washed ashore. When we did go into town, everyone was wearing their masks and I felt pretty safe while ordering food and browsing around the little shops."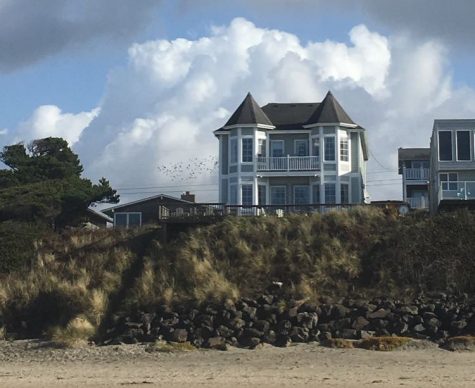 Fiske: "This year for Spring Break, I went to Montana with my family to go skiing at Big Sky. Unlike other trips, this trip was very isolated from other people; we rented a house with just our family rather than staying in a hotel, and we ordered a lot of food 'to-go' rather than eating in restaurants. Although Montana has very few regulations for COVID-19, my family continued to be as safe as possible – masks everywhere and distancing whenever possible. We spent our time hiking through the woods, skiing, visiting Yellowstone and playing games together, which ended up being super fun!"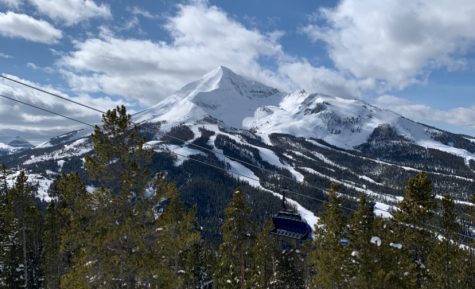 Hopkins: "I spent most of this spring break near home. I've been working on getting my pilot's license for the past few months, and since the weather has been nice, I got to go on a few flights including a short cross-country to Corvallis. My family and I also visited my grandparents and I spent the day catching yellow-bellied newts and doing some watercolor painting. I also got my first shot of the Pfizer COVID-19 vaccine, so I'm half immune!"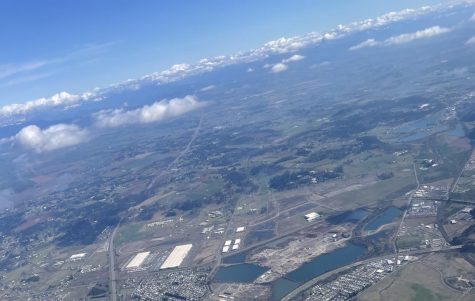 Despite the unconventional circumstances that COVID-19 imposed upon this year's Spring Break, it seems that many students were still able to safely make the best of their week off from school.