Senior playlist provides soundtrack for graduates as they exit
With graduation nearby for the Class of 2021, here is a list of hand-selected songs chosen by Tualatin High School seniors that encapsulate their high school experience with a quick summary as to why they chose it.
"Adore You" by Harry Styles
"I always heard this during high school, and my grade has a lot of Harry Styles fans, for sure." -Shea Carlberg
"Blue World" by Mac Miller
"Basically the soundtrack to my junior year! It reminds me of springtime at the high school, which is my favorite part of the school year. The sun is coming out, spring sports are starting and everyone's excited for summer!" -Sidney Dering
"Fell In Luv (feat. Bryson Tiller)" by Playboy Carti
"Always could jam out to it." -Drew Carlile
"Float On" by Modest Mouse
"No matter what happened throughout these past four years, good or bad, I still made it to graduation alive and healthy. Everything will always turn out alright, and, in the end, we will all continue to float on." -Raymond Arias
"Gangnam Style" by PSY
"Good vibe." -Allie Marx
"Graduation" by Juice WRLD
"Relatable song that talks about high school friendship and people you meet along the way and how people turn out after high school." -Jackson Larrance
"Kids" by Current Joys
"Treads over identity and following your own path." -Peyton Reang
"Pompeii" by Bastille
"Although it is a nostalgic song that came out many years before my high school years, it carries significant meaning in my mind. The fun tone combined with the deep lyrics (in particular, "But if you close your eyes/ does it almost feel like nothing changed at all") work to portray an enjoyable experience that had many layers to it." -Gwen Pane
"That Way" by Lil Uzi Vert
"Gave me good vibes during quarantine, and I listen to it like every single day." -Connor Goodhue
"Up Up & Away" by Kid Cudi
"This was one of the many songs that got me through high school because it is telling you to have fun, do what you want, and live with no regrets, even if people are judging you because, at the end of the day, you have one life and don't know when your time is, so live life to the fullest with no regrets and have a good time." -Dylan Nguyen
"What A Life" by Scarlet Pleasure
"Just an upbeat song. It kind of brings the chaos and spontaneity of our time in high school." -Shasha Gilbertson
About the Writer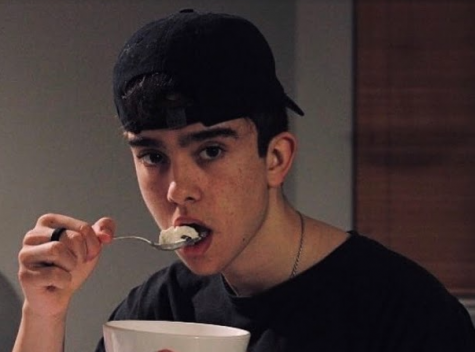 Simon Ulibarri, Staff Writer



Hi! My name is Simon and I am a junior and my pronouns are he/him. This is my first year on the staff. I joined newspaper because I wanted to take...