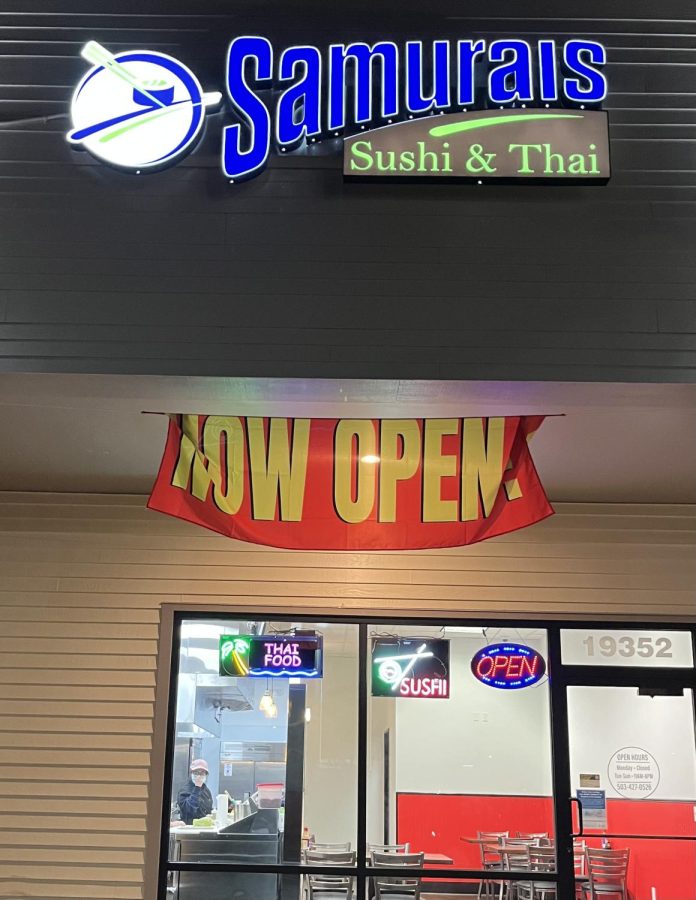 Finding a good local sushi spot is not always an easy feat, which is why Samurais Sushi and Thai is next on the list of new local places for you to try. Not only do they offer a variety of cooked, raw, vegan and even deep-fried rolls, they also offer Thai food options like curries, noodles and fried rice. On top of all that, Samurai Sushi and Thai has you covered even when you're craving a Teriyaki dish.
In order to put Samurais to the test, a couple of us from The Wolf decided to head down Boones Ferry Road and give it a try.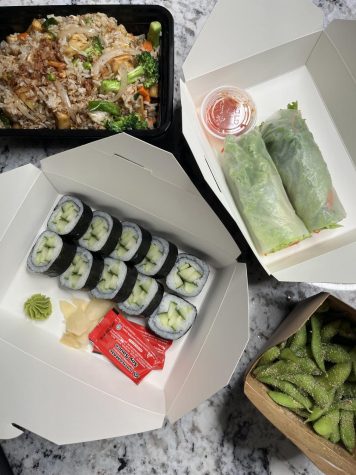 Summer Roll – $ 6.99
This spring roll was a refreshing start to our meal. The best part was the avocado, which was accompanied by carrots, cabbage, cucumber and lettuce, then wrapped in rice paper. Often summer rolls are served with a peanut sauce so we thought the sweet chili sauce alongside was a unique change of flavors and added some spice.
Pineapple Tofu Fried Rice – $ 13.00
This dish weighed a whopping 1.15 lbs! The tofu was cooked to perfection and there was a significant amount of it. Along with tofu and pineapple, it also consisted of broccoli, onions, carrots and cashews. While oftentimes fried rice can have an uneven ratio of rice to vegetables, this dish had a good amount of both. It's great to share this dish with others because it is definitely filling. It's safe to say that this dish was a favorite of ours!
Cucumber Roll – $ 7.99
By far, this had the best presentation, and it was a significant portion. The cucumber was perfect with seaweed and sushi rice. We suggest asking for extra soy sauce because you will want to finish off all eight rolls. Sesame seeds on the top added the perfect mixture of flavors.
Garlic Edamame – $ 3.99
The title made us slightly apprehensive before trying it, but it was the perfect side to accompany our main courses. It was beautifully seasoned and proved to be a classic, dependable side dish.
Overall, we absolutely recommend Samurais Sushi and Thai; in fact, it is one of our new favorite restaurants. We hope you will give it a try!