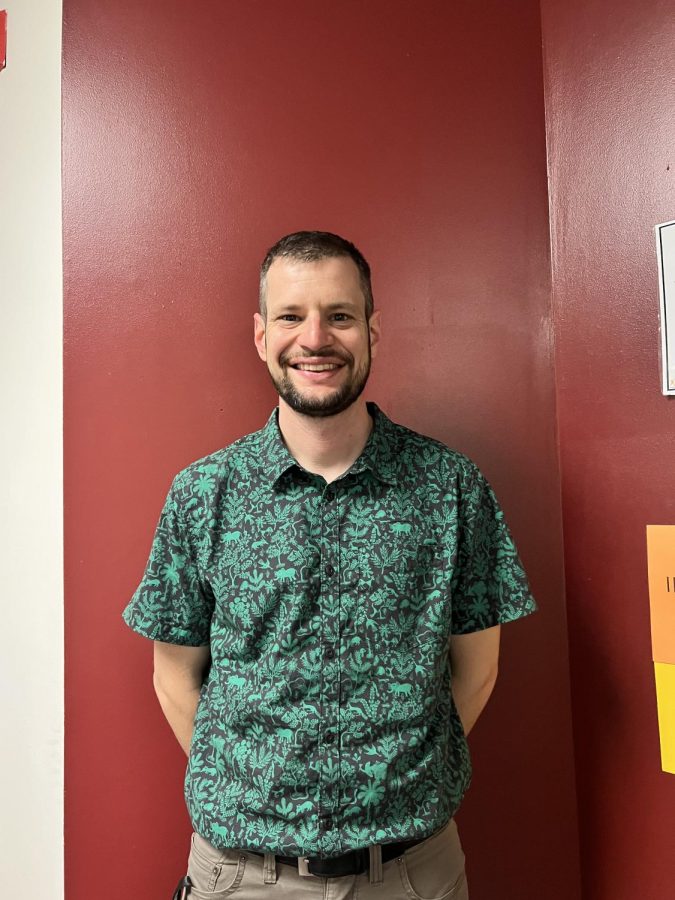 A new addition has been made to the TuHS freshman curriculum. Design Core is a collaborative and realistic exploration class created by Andrew Bonica, Dan Rott and Becky Beeler that will debut next fall. Most instruction days, all three teachers envision teaching together, rather than in their separate classrooms.
This class will combine language arts, social studies and biology credits in a scheme of real-world scenario problem-solving with a basis built from community. The class will provide students with interactive labs and field trips that widen the perspective of people while working to solve common universal issues. The class will focus on climate change and the challenges that it brings.
Some topics the class will cover include water scarcity and world hunger. Lesson plans are in the works as of now, though the teachers are hard at work to find a system that will accommodate the students' interests. The grading system focuses on sharing work done in the class through portfolios rather than on traditional assignments and exams.
The class still may be for you, even if you're not a freshman! Juniors and seniors are allowed to apply for a peer-mentoring position within the class. These positions will support freshmen in their transition to high school academically and socially.
Bonica elaborated on some ideas for the class.
What initiated the idea behind a class so divergent from others?
"The idea for Design Core was inspired by student voices in the classes 'Your Education, Your WAY'and IB Psychology, and in daily interactions with students. When you listen to the voices of students who advocate for their wants and needs, these calls for change almost always match with evidence from science. Both students and teachers desire to collaborate more, develop real-world thinking and practical skills, to have a meaningful say in their education and to see their experiences and sense of self reflected in the content."
Why is the Design Core class necessary at Tualatin High School?
"Design Core is needed at not only TuHS, but all public schools, because our world has changed so much in the past few decades due to a cascade of factors such as technology, social growth and challenges such as the pandemic and climate change. Fundamentally, we want all students at TuHS to not only hear about the Tualatin W.A.Y. (We Care, All of Your Matter, You Are the Future), but to experience it as a real and living principle that drives our decisions as a school community. As a staff, this is a shot at showing students that we hear their voices, that we care deeply about them as people and learners, and that TuHS can be a place where all members of our learning community can flourish."
The introduction of the Design Core class is new and very exciting to students and staff! Look out for opportunities to be a part of Design Core in the upcoming year.