Kainoa Sayre, Football, Committed to the Air Force Academy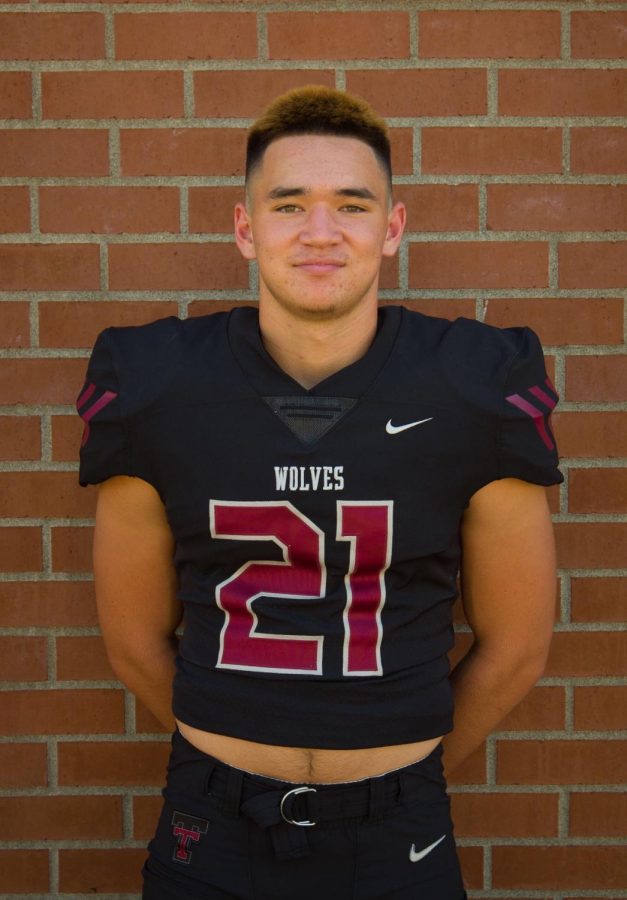 Brooke Stewert, Sports Editor
November 12, 2019
440 days off field, 440 days of whispers across the halls, for 440 days he fought for his spot back on the field. The TuHS 2019-20 student section came alive at the first game of the football season, as students and parents became overwhelmed with excitement seeing the TuHS running back and rover Kainoa Sayre sprinting back onto the field ready for battle.
Within those 440 days of misery there was, however, a shred of light brought into the den for Kainoa. In the midst of the summer,  Sayre announced that he had been officially committed to the Air Force Academy in Colorado Springs. It was a full ride; as long as he promised to stay above the minimum NCAA GPA average, stayed well on task and performed to his finest, Sayre was in.
I sat down with Sayre to discuss the fine details of his new achievement. He commented on everything from the grace he felt in the Air Force Academy giving him a chance, to friends supporting him through every minute and all the way to his mother. Through the interview, however, one thing stood out to me. Sayre stood strong in explaining the importance his mother has held for him throughout his football career.
"Look, my mom is the hardest working person I know. Not only is she my mom; she's my best friend, and she is also somewhat like my dad, too."