Griffin Biggs, Baseball Committed to Oregon State University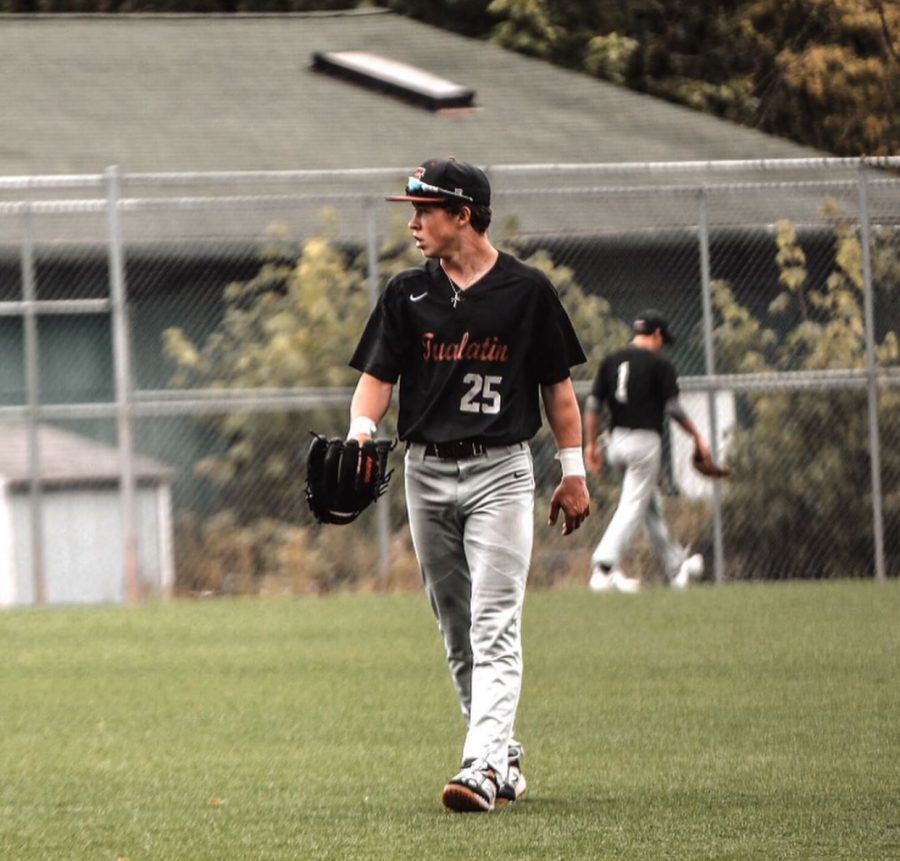 Year: 2018-19. Griffin Biggs was an incoming freshman, prepared to try out for the TuHS baseball team. He made the team as a varsity player. Throughout the season, the performance Biggs put forth was outstanding, resulting in a magnificent end to his freshman season.
After this, Biggs had an eventful summer. During the summer of 2019, Biggs officially committed to Oregon State University for a partial four-year ride for baseball, as long as he kept his grades up in college and promised to finish his high school career with a high-performance GPA.
As The Wolfsat down with Biggs, he brought up many points of being overwhelmed and grateful for all of his friends who have stuck with him through this extremely eventful time in his life.
In the midst of the interview, Biggs took a minute to announce, "Thank you for believing in me for what I can become. I would also like to thank my friends for sticking it out with me."