Staff Question: How have you changed since March 13, 2020?
With the one-year anniversary of quarantine arriving, the The Wolf staff members were presented with the question "How are you different now than you were on March 13, 2020?"
"Quarantine was a time of self-growth. Through self-reflection, I grew to understand myself better. With the busy world I lived in before COVID hit, I rarely had time to slow down and see the world around me. Slowing down gave me even more appreciation for all that I have. Not that I took everything for granted, but I hadn't realized how easily normal day-to-day things could be taken away. I now understand the importance of a healthy lifestyle, and I don't mean just eating healthy and exercising, but lowering the stress levels in my life. I put so much pressure on myself that it caused me to feel more anxious than I needed to be. Now, I am able to deal with my stress in a healthy way and slow down every now and then."
– Anna Sherman, staff reporter
"Quite a lot has changed about me. However, I think a sizable portion may just be the way time and a case of correlation does not equate to causation. Although, I do find it probable that throughout the duration of the past several months it has become very apparent that online friends are a completely valid form of friendship, and sometimes it is the best we can do. I truly hope my peers and those in generations above me are beginning to understand this as well. I would also like to believe I have become more empathetic and more appreciative of life. I suppose I have been living in the statement "absence makes the heart grow fonder," and it is safe to say I am fonder of everything. I have begun to take joy in the simplistic, miniscule details of life, and I cannot wait to be overwhelmed by them and those I love when all this craziness begins to quiet."
– Ava Wittman, acting news editor
"One way I am different since March 13, 2020 is having increased my emotional resilience. Before then, I had always counted myself really lucky to have never struggled with anxiety or depression, especially as some of my closest loved ones have suffered from these disorders and illnesses for years. Because of this, and also because of how much more difficult other people's lives seemed in comparison to mine, I had a hard time accepting that I was suffering mentally and emotionally and felt overwhelmed with hopelessness and loneliness. I realized that admitting my struggles would not make them permanent, but rather help me to slowly overcome them. I feel so blessed to be able to get medical help, and I have learned so much about myself and how to be emotionally resilient when life is difficult. While some days are harder than others, I've tried to live joyfully and gratefully, even when life sucks."
– Cate Phipps, humor editor
"After reflection, I realize how much I've grown as an individual through the experiences that I've had. When COVID hit, I took initiative to organize WeLearn, an organization aimed to address learning loss by providing free, online peer tutoring. This mission was later expanded as I worked with a student-led nonprofit to direct "KickStart," a summer learning camp. Seeing our campers' joy radiating from my screen made me realize that the true meaning of service leadership lies in bringing love and care to others. Then college app season rolled around…during which I identified and reconciled with my strengths, weaknesses and personal motto: [Be]lieve [The]re is [Good] in the World. I've also discovered the power of connection (yes, even the snarky side remarks in the Google Meet chat!). And lastly, I realize how much I still have yet to grow. After all, change is the only constant."
– Claire Ku, staff writer
"I would say that I'm definitely more grateful and aware of my privilege. Before the pandemic, I think a lot of us took the ability to travel, gather and be out and about in public for granted. Humans have a funny way of adapting and they often gain awareness when things change. COVID-19 has made this super explicit. Just about every night I think of how lucky I am because my parents still have their jobs, the fact that I'm doing well in school though it's online and how fortunate I am to have friends who can meet up once a month. I think that's one good thing that this pandemic has done for me: it's made me aware of the little joys in life."
– Ella Davis, web editor
About the Writer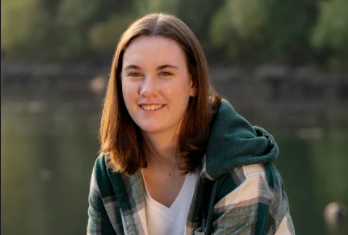 Gwen Pane, Staff Writer



Hello! My name is Gwen and I am a senior. My pronouns are she/her and I am a staff writer. I joined newspaper because I enjoy writing and wanted...