All Students Belong rule now in effect
Hate symbols no longer permitted in Oregon schools.
Symbols associated with hate speech are banned on Oregon school campuses after the Oregon Department of Education (ODE) created the "All Students Belong" rule on Sept. 18. The policy targets the usage of hate symbols within school systems, namely depictions of the swastika, Confederate flag and noose. However, such symbols are still permitted to appear within the curriculum. These images are now prohibited, as the rule calls for schools to implement their own procedures for the handling of such images by Jan. 1.
The new rule aims to create a safer and more inclusive educational environment, which creators of the law hope will ultimately lead to Oregon students being the best they can be at school.
"The Oregon Department of Education is committed to ensuring that Oregon's schools are safe and inclusive for all students and staff, and the All Students Belong Rule is an important step in that process," ODE Director Colt Gill said.Officials at ODE hope that by approaching students who break this rule with a lens of education and understanding rather than punishment, the problem can be resolved and lead to fewer infractions. Thus, ODE calls for schools to resolve issues via "trauma-informed, healing-centered, and educational approaches."
"Swift disciplinary actions, zero-tolerance policies and other punitive responses frequently ignore this multidimensionality in favor of immediate resolution. These approaches do little to alter the attitudes and biases that resulted in the negative, and often violent behavior, and provide little chance for growth, healing or understanding," ODE wrote in its statement for the initial guidance of the policy.
ODE has not been shy in displaying of the policy's aim to help end racism within our schools or the policy's roots, originating with a student letter to Oregon Governor Kate Brown back in July. The letter called for the banning of the Confederate flag, stating it would prove that the state of Oregon was committed to the "fight against racism." Governor Brown then wrote a statement to ODE, calling attention to the issue and requesting that they take action.
Advocates for the rule say there is a great hope that this new approach to hate-symbols that plague school districts will once and for all close the gap of hatred within our districts via a bridge of empathy and understanding.
No official statement of TTSD's procedures on the policy could be located as of press time.
About the Writer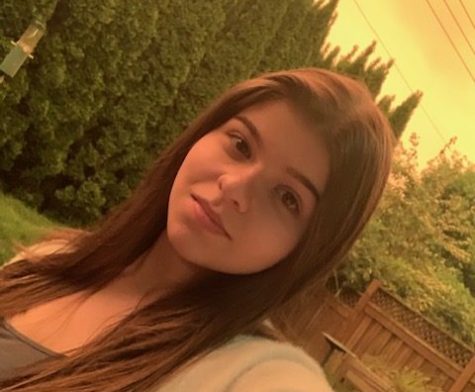 Ava Wittman, News Editor



Hi! My name is Ava Wittman, I'm a Sophomore and my pronouns are she/her. I am a second year memeber, serving my current one as the acting News Editor!...