Accessibility to period products should be prioritized
Period poverty is a problem worldwide. Lack of access and lack of income has led to inadequate menstrual hygiene. Homeless and poor people have been subjected to using dirty socks or makeshift menstrual products, which can create a variety of health concerns. Incarcerated women are given little change for cheap period products that provide minimal coverage.
Thirty-eight states have no law requiring the provision of menstrual products to incarcerated people. Access to pads and tampons are not a given. They are closely restricted and sometimes run out to the point where prisoners have to beg for more products. Pads and tampons have been only given out for good behavior, and being withheld from prisoners who exemplify bad behavior. Prisoners turn down visits from their family so they can avoid the embarrassment from not having to strip naked to get checked. Women make products with their own clothing or stuffing from state-issued mattresses.
This has been the norm for society—women have been a second thought after men. Women shouldn't have to make makeshift pads or tampons or beg for a basic human necessity.
No one should be shamed and lose their dignity when it comes to managing a bodily function. Menstrual products should be accessible no matter what. People need to understand that period products should be a right, not a privilege. And that's on period, girl.
About the Writer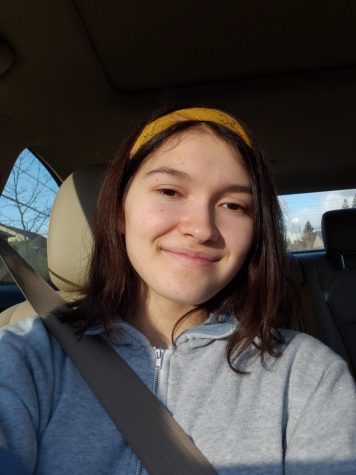 Cassia Tippett, Bilingual Editor
Eat cookies, ski fast, gravity works!