Female influence grows in film industry, notable movies
Women within the film industry have been underrepresented for far too long. Although statistics show progress, it doesn't mean much considering the fact that only 20 percent of people working on the top 100 films in 2019 were women..
Female representation in the writing and directing rooms is critical because characters are more likely to be portrayed realistically complex when inclusivity and diversity are truly valued. Young girls and women all over the world deserve to see a true depiction of the complexities, struggles and strengths involved in being a woman. This is more likely to happen when female directors, writers, producers and actresses are involved in the creative process of storytelling that ends up on the big screen.
Director Greta Gerwig is one who has used her brilliance to bring real women's stories to life. Gerwig is best known and praised for her films Lady Bird and Little Women (2019), both starring actress Saorise Ronan. The coming-of-age film Lady Bird depicts the honest relationship between a hardworking nurse and her strong-willed teenage daughter. Little Women retells Louisa May Alcott's story of the beloved March sisters in a thoughtful and modern adaptation that illustrates the injustices of being a woman in the 19th century. Gerwig eloquently dives deep into the stories and various sides of each of the characters in these films.
The 2016 movie Hidden Figures powerfully portrays the discrimination black women who worked at the National Aeronautics and Space Administration (NASA) around the height of the space race faced due to Jim Crow laws. Starring talented actresses Taraji P. Henson, Janelle Monae and Octavia Spencer, the movie is based on the true story of mathematician Katherine Johnson, whose calculations were critical to NASA's success in orbiting the Earth and landing men on the moon. Exemplifying the brutal, uncalled-for inequalities black women faced at this time, Hidden Figures is a must-watch.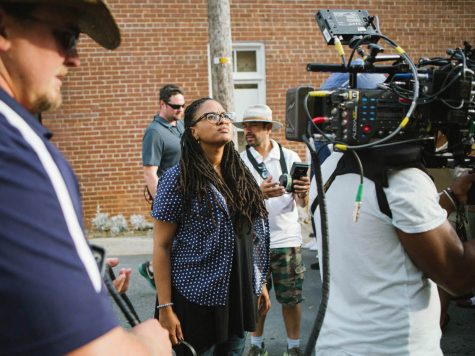 Ava DuVernay, another accomplished woman in the film industry, notably directed the movie Selma, a Civil Rights documentary bringing light to the march from Selma to Montgomery that was crucial to the signing of the Voting Rights Act of 1965. DuVernay also directed Disney's A Wrinkle In Time (2018) starring Storm Reid and Oprah Winfrey. The movie's success made her the highest-grossing Black female director in box office history.
Other movies that have strong female direction or leads are Oceans 8, The Color Purple, Nomadland, Moxie, Mulan (1998), The Help, The Devil Wears Prada and Black Panther.
Celebrate Women's History Month, female influence in the film industry and female stories by adding one of these movies to your watchlist.