Live Entertainment in Oregon reopens as regulations update
While restaurants begin to open their doors, schools transition to hybrid learning and businesses finally return to aspects of normalcy, it has become clear that there is one industry that is bound to be the last to do so: live entertainment. As state mandates have continued to restrict large gatherings and events for just over a year now, it is natural to reflect on just how long it has been since we were able to enjoy entertainment in the traditional way.
When was the last time you saw a movie in theaters? Went to a concert? Watched a sports game in a stadium? For most, it's been over a year, and the eagerness to return to that aspect of life—which seems so opposite from the current state of the world—is expanding. As the distribution of vaccines throughout the state grows, these new reopening plans are giving us hope for normalcy.
Here is an updated overview of the reopening of live events in Oregon and how these forms of entertainment have adapted over the course of the past year:
Live Sports: Outdoor sports open now with limited capacity
Live sporting events and seasons, while restricted in some ways for health precautions, are currently underway in Oregon. For the past year, Portland's national sports teams have faced postponed, shortened and fan-less seasons, and 2021 is offering an updated look at how games will play out.
After the 2020 season being canceled, the Portland Trailblazers, who play in the Moda Center, have competed throughout the 2021 NBA season without fans in the crowd. As of this month, the Portland team has not announced when fans will be allowed back to watch basketball in person. Details for later dates are still to be determined.
Following an abrupt halt on all WHL games throughout the country in March, the Portland Winterhawks' last season ended without its well-earned playoffs round. As this year's shortened season began this March without a crowd at the rink, it is likely that fans will not return in 2021, as the season only runs through mid-May.
The Portland Timbers had a similar season last year, as a full season was played without fans watching in-person at Providence Park. However, given the outdoor setting of professional soccer, the Timbers announced in mid-March that fans would be welcomed back with limited capacity to watch the 2021 season. The first match was held on April 9, and the season will continue until late November.
Movie Theaters: Open late April with limited capacity
For the past year, instead of the newest movie titles, the reader boards at theaters across the country have read, "Temporarily Closed." As the release dates of blockbuster movies were placed on hold, the closures of some of the biggest theater chains—such as Regal, AMC and Cinemark— quickly followed. While Netflix, HBO Max, Disney+ and other streaming services were able to dominate this past year in the place of multiplex theaters, the struggle to maintain business for local theaters continued. Small theaters in Oregon, like the Cameo Theater in Newberg, found creative ways to generate business while not showing films, selling their fresh popcorn to give moviegoers a sense of the cinematic experience they've been missing.
As of early April, Regal Cinemas released its state-by-state reopening plan, announcing its Bridgeport location to be one of the first to open its doors on April 23. It is expected that both chain and local theaters in Oregon will follow suit, reopening while implementing COVID-19 precautionary measures into the traditional moviegoing experience.
Live Music and Concerts: Postponed reopening to late 2021
Live musical performances in Oregon, whether it be a large concert at the Moda Center, a small show in the Crystal Ballroom or an outdoor event at Edgefield, have been completely placed on hold for the past year. While some shows transitioned to an online format, many touring, limited-time performances were canceled entirely.
There is luck, however, for ticket holders later this year, as some shows were postponed for a later date. Missed performances from all of 2020 and early this year, such as Justin Bieber, Harry Styles and Tame Impala have been rescheduled at the Rose Quarter for as early as June of this year. As concerts fall in the highest risk tier of events, it is likely that much of the information released about upcoming concerts and live music events will be to be determined at a later date.
Performance Halls: To be determined
Given the nature of their business, Oregon's most famous performance halls in downtown Portland such as the Keller Auditorium and the Arlene Schnitzer Hall were among the first to shut down in 2020. While some touring Broadway musicals and symphony concerts have transitioned to an online format, the Portland performance halls have not announced a change to their indefinite closures as of this month.
About the Writer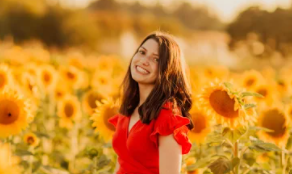 Halle Meslow, Feature Editor



Hi! My name is Halle and I'm a senior on The Wolf staff. This is my second year doing newspaper and this year I am the feature editor! I absolutely...