Annual talent show delights fans
The X-Factor Talent show was in full swing on March 13. The participants showcased a wide range of talents from dancing and skits to singing, comedy acts and more.
The celeb judges for this event were teachers Ronnie White, Katie Schrage, Bobby Roberson and Diane Leebrick. All proceeds from the talent show went to Kids Making Miracles at Doernbecher Children's Hospital.
After a tough deliberation from the judges, they carefully selected the top three performances. Taking third, with her mesmerizing magic tricks, was Claudine Gale, junior, better known as "The Great Claudini." With his own original rap, Memo Avila placed second in the show. However, only one person could win the ultimate prize. Coming in first place, with her own original "Hold my Hand" and piano playing, Elise Popma!
Leebrick offered an inside view on the judging techniques and inner workings of the talent show.
"I have judged talent shows before, Leebrick said. "It's been really fun and a great experience."
There were a large variety of talents, some of which came as surprises to the judges, which gave them an objective view on their acts and talents.
Prizes for first place included two Prom tickets worth $80 and a trophy. Second and third place received medals.
Between acts, spectators could participate in trivia with Dutch Bros. prizes if they answered correctly, and all participants got their pick of candy.
If you missed the talent show this year, join us next year to support your fellow students in their creative and artistic endeavors.
About the Contributors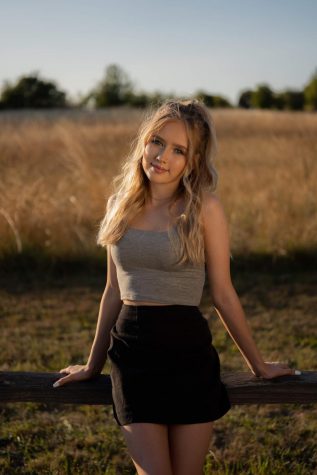 Ally Smith, Fold Editor
Hey, my name is Ally and I am the Fold Editor of our paper this year. I am a senior here at Tualatin, and I have loved both years I have been apart of...