TTSD School Board prepares for new members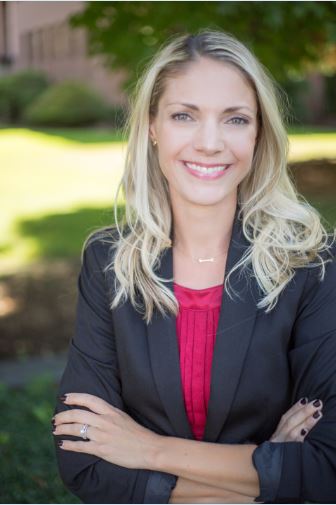 TTSD school board elections will occur on May 16. Five candidates are running for three positions on the board. On March 16, the filing deadline passed, leaving only two seats contested.
Every year, elections are held for district board positions. The board is elected by voters within the cities of Tigard, Tualatin, Durham and King City.
Position 2
Kristin Miles is the only candidate running for this position. She attained a bachelor's degree in psychology and vocal performance from the University of Oregon, along with a master's in public administration from Oregon State University. As a member of the TTSD Budget Committee, she is currently studying for her doctoral degree in educational leadership from Northwest University. This has been Ben Bowman's position since 2019; however, he did not file for reelection to the school board in light of being elected as a state representative last November.
Position 4
Jill Zurschmeide and Gregory A. Horner are both running for Position 4.
As a board member since 2007, Zurschmeide holds a bachelor's and master's in English from the University of Minnesota and Grinnell College. She's worked as a writing instructor as well as an instructional assistant.
Horner has a bachelor's in electrical engineering from the Oregon Institute of Technology and has worked as a wireless radio technician. He does not have prior educational experience.
Position 5
Both Crystal Weston and Wendy O'Riley are running for Position 5.
On Feb 6, the school board unanimously appointed Weston to serve until the May election. She holds a bachelor's in psychology from UC Santa Cruz and a master's in public administration from the University of Oregon. She's had previous experience working as a safety officer for the Oregon Marshal's office.
O'Riley is an accountant with a bachelor's in science from OSU. She served as a treasurer and volunteer for the Tualatin Elementary School PTA.
In an interview with The Wolf, TTSD Board Chair Tristan Irvin shared her experience when she was a candidate:
Q: How was your experience running for board chair?
"Overall, my experience of running for school board was very positive (and a lot of work!). I had incredible community support, was given numerous opportunities to better understand what mattered to students, teachers and families, and learned so much more about our district and community. On a personal level, it required brushing up on my public speaking skills, getting my three kids involved in the process, and crystallizing my priorities as a candidate. A true highlight was having my son (who turned 18 prior to my campaign) see his mom's name on his first ever ballot – that was really special!"
Q: What challenges did you face during the election? How many people did you run against?
"I think the biggest challenge is the political climate that we are in today (even for school board elections). While school board positions are non-partisan, issues such as equity, student voice and curriculum adoption have become very politicized. It was both disheartening and also incredibly motivating to find myself (and fellow candidate and board member Vice Chair David Jaimes) consistently defending equity and equitable outcomes for all students as a priority focus. That part of the experience solidified the importance of creating, and holding, space for all voices. Another more logistical challenge was that we were still in the midst of the pandemic, which meant less in-person and face-to-face campaigning opportunities, and as we have all experienced, trying to connect and learn about each other virtually is just not the same …. In my race, there was one other candidate."
Q: What did you do to try to gain votes?
"The first step (regardless of who they would vote for) was getting folks registered to vote – shameless plug: if you are not yet registered to vote, please do that ASAP! In terms of name and platform recognition, I utilized lawn signs, phone banking, newspaper and social media ads, community events, the earning of endorsements, and the voter's pamphlet. My hope was that at the end of the day, voters would know who I was (authentically), what I stood for, and that I had been intentional about listening to who I would ultimately serve as a school board member, which is you – the students."
The ballots for the May 16 election were mailed on April 26 and are due back by May 16.