Summer bucket list loading…
Spring has sprung, and summer is just around the corner, which means that the weather is slowly but surely getting warmer. To help you maximize your time as the weather gets warmer, The Wolf decided to interview sophomore Ayla Becker to get a glimpse of her favorite warm weather activities.
Where is your favorite place to go when the sun comes out?
"I love going on road trips to the beach with friends! Enjoying the warm weather on the beach is so nice, especially when you are with your favorite people. Being at the beach is so much fun in the summertime! I always look forward to getting ice cream at cute ice cream shops that are always so good!"
Some other places you can visit on sunny days include Bridgeport Mall for a fun outdoor shopping experience, or even your nearest park for a little picnic.
What gets you excited about summer?
"Summer is my favorite time of the year and there are so many things that make me happy and excited about the summer time. A break from school and not being constantly stressed out is definitely a big thing. I love being able to hang out with friends whenever and have late nights and sleepovers all the time. My family and I go on a camping trip with our family friends every year to Detroit Lake, and I always look forward to that trip!"
As we all know, summer is highly anticipated here in the rainy state of Oregon. To give you all the summer vibes in preparation for upcoming sunny days, you could make a playlist with songs that get you in the mood for summer. You could even amp up the fun and share it with your friends so they can add some of their favorite songs.
What are some things you like to do on a hot summer day?
"I love a good smoothie when it's hot outside. Jamba Juice is one of my favorite places to go in the summer! I feel like you never can go wrong with a good Jamba Juice smoothie, and Orange Dream is definitely the best on the menu."
Another idea to cool you off on a hot day would be to visit a local froyo or ice cream shop. There is absolutely nothing better than a cold treat on a warm day.
What does your ideal summer day consist of?
"My ideal summer day would be starting the day boating and enjoying time with friends through the afternoon! I love a good summer playlist on the boat, soaking up the sun, and eating sandwiches and snacks," Becker added. "Then later, going home to shower, having a backyard BBQ with everyone, getting ice cream later that night and having a sleepover with my friends! That would be the best summer day!"
It's officially spring and the perfect time to make a little bucket list of things you want to do as the weather gets nicer. We hope this gave you some inspiration to get the absolute most out of the upcoming sunny days this spring and summer.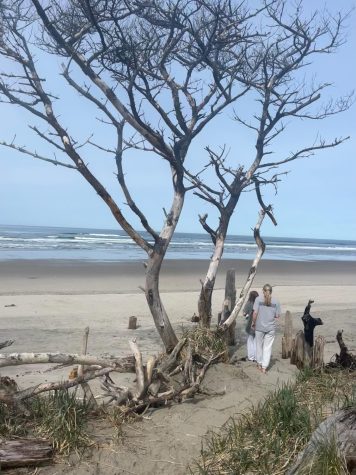 Photograph by Karys Gates.