Global student-led Climate Strike demands attention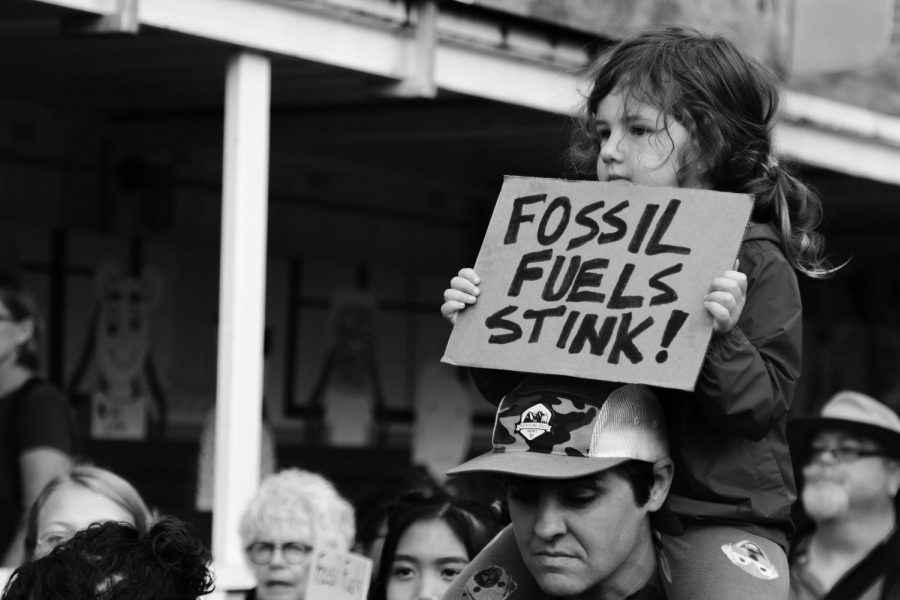 People all around the globe protested in an attempt to force the government to take action against climate change on Friday, Sept. 20. Here in Portland, thousands of citizens met at City Hall to march across the Hawthorne Bridge and participate in the worldwide Climate Strike. Beginning at 10:30 a.m., this strike lasted until 5 p.m., and included a number of speeches from indigenous peoples and high schoolers and an after-march event at OMSI. With an outcome of an estimated 6,000 people, the Portland Climate Strike and others like it around the world succeeded in bringing attention and action to this issue.
It is easy to wonder what the goal of closing down the roads of Portland to walk along a bridge is. How does marching help to stop climate change? The goal of this strike was to stop being quiet and allowing the government to remain ignorant. One speaker at the march powerfully exclaimed, "Every time we decide to stay silent and believe our voice doesn't matter, we give permission for another person to do the same… until we become a nation of 'I can't do anything.'" She claimed that the time to speak out is now. With the effects of climate change becoming irreversible by 2030, people do not feel as if they can sit idly by any longer. They firmly believe that when millions of people come together to speak out, action will be taken.
Aside from speaking about the importance of climate awareness and action, the protest included a number of Native American and indigenous peoples speaking out about climate change and how it affects them. One group that spoke out was the 'Pacific Climate Warriors.' Their motto is, "We are not drowning. We are fighting." With rising sea levels being a direct effect of Climate Change, Pacific Islands are the first to experience just how real this problem is, and they're not the only ones. Quite a few of the Native American speakers explained how, as this issue progresses, minorities, such as the Native Americans, will also be the first to suffer.
"My generation is going to have a massive crisis to deal with if we don't do anything about these problems right now," stated one of the high school speakers at the strike.
These people are the future and this event was evidence that they are determined to fight in order to protect it.