About the shooting in Santa Clarita
Early in the morning on Nov. 14, a 16-year-old gunman, reported to be a student of Saugus High School, opened fire on the school, leaving three injured and two dead. Classes have now resumed, two weeks after the fatal shooting at a high school in Santa Clarita, Calif.
"I hate to have Saugus be added to the names of Columbine, Parkland, Sandy Hook," Los Angeles County Sheriff Alex Villanueva stated at a midday news conference, noting other terrible school shootings in the past. "But it's a reality that affects us all throughout the nation, something we're going to have to deal with."
The shooting in Santa Clarita stands as the United States' 44th act of gun violence within a school in 2019, the total reaching 45 with an attack in Pleasantville, N.J. on Nov. 18 that left three injured. With a reported 45 incidents in 46 weeks, the average for 2019 is almost one attack per week.
In response to consistent tragedies and political inaction, discussions of further policies for gun control have risen in popularity, especially with the 2020 Democratic primary race underway.
Back in September, the House Judiciary Committee approved a new gun safety package, the first step toward bringing it to the floor for a vote. In 2019, this was one of the only major political actions toward reforming gun laws in the U.S.
"We are not taking these additional actions simply to respond to mass shootings," said Representative Jerry Nadler, Democrat of New York and the committee chairman, adding, "We are acting because of the urgent need to respond to the daily toll of gun violence in our communities, whether they are mass shootings or not, whether or not they make headlines.                        According to a report from the Gun Violence Archive (GVA), there have been 35,943 gun-related deaths in 2019. 389 mass shootings have been reported across the country as of Dec. 4, breaking the record for the highest rate of gun violence-related incidents in the United States since 2004.
Villanueva continued, "We've got to figure out what are we doing wrong and how can we stop this from happening in the future."
About the Writer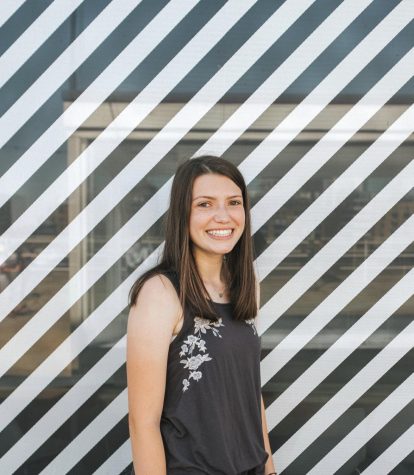 Halle Meslow, Staff Writer
Hi! My name is Halle and I am a junior on the Wolf staff! This is my first year doing newspaper and It has been super fun! Outside of newspaper, I love...