Meet your OASC Presidents
Junior Raymond Arias has been elected OASC president of Oregon, and is the second Tualatin student in a row to earn this position. Tualatin High School has won the acclaim of Oregon Association of Student Council (OASC) Student State President two years in a row. 2018-2019 president and Tualatin senior Matthew Brown handed the job over to Arias, who will hold the position through fall 2020.
This program is a non-profit, student-led establishment made to bring enthusiastic voices together with a passion for change in their schools and communities. The group plans various events throughout the year that teach these devoted individuals the importance of building relationships through leadership.
The first constitution was written in 1929, and OASC has since worked to connect people with the power to make things happen in their own lives. The president takes part in planning big events hosted throughout Oregon, starting with what is known as Fall Conference, where a fresh set of faces are elected to the council, and ending with a week-long summer camp hosted at Western Oregon University offered during two separate weeks in July.
As Brown passed on the gavel and makes change elsewhere, Arias steps up to take his place as president.
"OASC has taught me to embrace all my quirks and imperfections and find a sense of solace in them, which is a nice contrast to today's society," Arias said.
Arias was candid about his new leadership role.
"It doesn't mean I'm more important, or less important than any other student in a room, or the state for that matter. I would describe holding the presidency as more of a relief, rather than a triumph."
With all the fun that came out of his campaign, it also took more stress than he anticipated, and he was happy for that first stage of it to be over to make way for a new year of learning and serving others.
Brown also spoke about his time on the council.
"In my term we hired more diverse keynote speakers for conferences, expanded registration and membership to affinity clubs around the state and created resources for students to start their own affinity clubs."
Brown was introduced to many different people with diverse backgrounds around the state and made a lot of friends along the way during his term as president.
"It's definitely a good feeling but it can be stressful at times. When you're elected, all eyes are on you to get things done and to be a positive leader," Brown said. "People you've never met will look up to you and it's your job to not let them down."
Brown cited the organization as a unique way that he found creativity.
"Being president is like being given a blank canvas. You can really make great change in Oregon if you work hard and commit yourself and your new team."
Both presidents took note of the significance of the consecutive wins and agree that it is something Tualatin should definitely take pride in.
"It is a testament to the caliber of leaders this lovely community produces," Arias explained. "And I hope this cycle continues in Tualatin for years to come."
About the Writer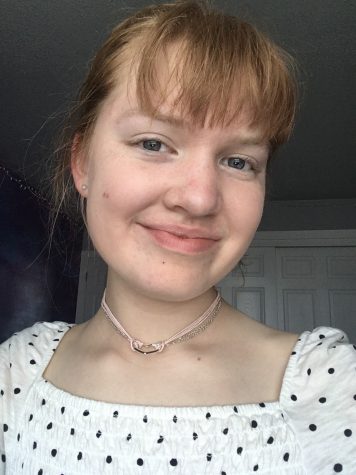 Shea Carlberg, Humor Editor






My name is Shea, I'm a junior and this is my second year on staff! I'm the Humor Editor and I love to make people laugh:) I love reading,...