Supreme Court Justice Ruth Bader Ginsburg leaves behind legacy
After 23 years of service, Supreme Court Justice Ruth Bader Ginsburg passed away at age 87 due to pancreatic cancer on Sep. 18, 2020.
Ginsburg was viewed as both a legal and feminist icon in America, going down in history as the second woman and first Jewish woman to serve as Supreme Court Justice. Her long list of achievements includes a spot in the National Women's Hall of Fame; she was named one of the 100 Most Powerful Women by Forbes in 2009, received the ABA medal, the American Bar Association's highest honor, in 2010, was named one of Time Magazine's 100 most influential people in 2015, and much more.
With several awards and honors to her name, Ginsburg's relevance was not only felt in the political world, but in pop culture as well, in which she became known as "The Notorious R.B.G." Her fierce support of women's rights made her an inspiration to women everywhere.
"When I'm sometimes asked when will there be enough [women on the Supreme Court] and I say, 'When there are nine,' people are shocked. But there'd been nine men, and nobody's ever raised a question about that," Ginsburg stated while speaking on being one of the only women to serve on the Supreme Court, according to PBSNewsHour.
In light of her passing, several social media platforms were riddled with condolences and tributes, a common wish being "Rest in Power" to honor the late Justice.
Ginsburg's battle with cancer endured since 1999, in which she faced both colon and pancreatic cancer, as well as heart problems, and underwent many treatments including chemotherapy throughout the years.
According to NPR, Ginsburg told her granddaughter Clara Spera days before her death, "My most fervent wish is that I will not be replaced until a new president is installed." Despite this, President Donald J. Trump recently nominated Judge Amy Coney Barrett to replace Ginsburg as Supreme Court Justice on Sep. 25, 2020 as reported by The New York Times.
Ginsburg's personal health, however, was only one of many battles she faced in her lifetime. As a well known civil rights advocate, Ginsburg fought for the rights for women, people of color, the LGBTQ+ community and other oppressed groups for the majority of her service.
In terms of gender equality and women's rights, Ruth Bader Ginsburg achieved much for the nation. In the 1996 United States v. Virginia case, a 7-1 decision ruled that Virginia Military Institution's (VMI) male-only policy was unconstitutional, with Justice Ginsburg authoring the majority opinion of the court.
"[G]eneralizations about 'the way women are,' estimates of what is appropriate for most women, no longer justify denying opportunity to women whose talent and capacity place them outside the average description," Ginsburg wrote.
Ruth Bader Ginsburg and the majority court's decision allowed 30 women to be admitted to the institution the following fall.
Ginsburg was also a big proponent of racial equality, taking the side of the majority in the 2018 Sessions v. Dimaya case, which concluded that the "crime of violence" provision of the Immigration and Nationality Act was vague to the point of being unconstitutional. This decision prevents individuals from being deported due to a judge's interpretation rather than the facts of their case.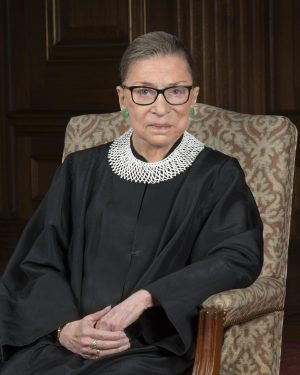 Similarly, Justice Ruth Bader Ginsburg was on the side of the majority in many landmark cases for LGBTQ+ rights, including Lawrence v. Texas in 2003, United States v. Windsor in 2013 and Obergefell v. Hodges in 2015. Ginsburg not only guaranteed the protection of same-sex marriage across the nation, but she was also the first Supreme Court Justice to officiate a gay wedding.
Even in cases when Ginsburg found herself on the losing side, she did not allow her opinion on matters to go untold. In fact, many of her most famous quotes come from her dissenting opinions.
For example, in the 2013 Shelby County v. Holder case, the Supreme Court concluded in a 5-4 decision that Section 4b of the Voting Rights Act of 1965 was unconstitutional. This section prevented certain states and districts that had a history of suppressing the voting rights of people of color from altering their voting jurisdiction without the consent of the federal government.
"Throwing out preclearance when it has worked and is continuing to work to stop discriminatory changes is like throwing away your umbrella in a rainstorm because you are not getting wet," Ginsburg wrote in her dissenting opinion.
Ginsburg wrote another scalding dissent following the 5-4 Gonzalez v. Carhart conclusion, which banned the intact D&E abortion procedure, going as far as to state that "[t]he Court's hostility to the right Roe and Casey secured is not concealed."
About the Writers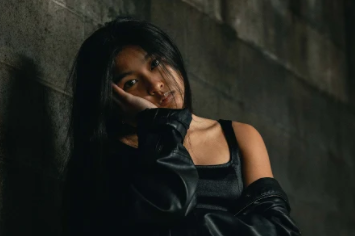 Teagan Gaviola, Editor-in-Chief



Hello!! My name is Teagan, I'm a senior, and my pronouns are she/they. This is my third year on The Wolf staff. In my second year, I was both the...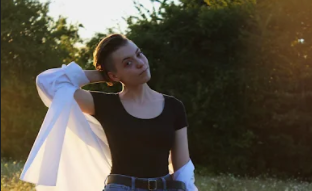 Emma J Nelson, Editor-in-Chief



Hello! My name is Emma J and my pronouns are she/her. I am the co-editor-in-chief of The Wolf and I'm currently in my senior year. I joined newspaper...