Girls' lacrosse kicks off amid strange times
It has been over a year since the Tualatin girls' lacrosse team has played a high school game due to the effects of COVID-19. With a 13-game league-play ahead of them, the team is looking to make the most of the season they have been given.
Senior leader Sidney Dering spoke about the start of the high school lacrosse season.
"Our season has been great so far this year. We are 3-1 as of last night after our big win against one of our league rivals, Newberg. Losing an entire season to COVID-19 has been really difficult because it has been basically two years since we have played. Spring sports got hit really hard by the shutdown, but I am so proud of how everyone has stepped up to make up for lost time. For our sophomores, it's the first time they're ever playing in a varsity game, but they're taking that challenge head on and working really hard every day."
Dering, a Kent State commit, is a strong and athletic midfielder with an outstanding feel for the game. She has 23 goals on the season, along with 10 assists. Junior Lusi Tapasa is an aggressive defender with natural athletic abilities on the field. At attack, the Wolves have Meghan Pickett, who has produced 17 goals for her team to start the season.
Dering has high hopes for her team, and is eager to finish out her last season with the Timberwolves strong.
"Our seniors, including myself, see the urgency of this being our last season and have wasted no time making an impact. Personally, losing last season and the majority of the 'high school senior year' experience that I've always dreamed of has pushed me to take nothing for granted and to cherish every moment I get to be on the turf, whether that's a practice, game or just shooting around with my dad. We are in a great position to win the league championship for the fourth time in a row, which is a big team goal for us and something that we talk about often."
Nine games remain for the girls' lacrosse team, and each win takes them one step closer to another league championship in the books.
About the Writer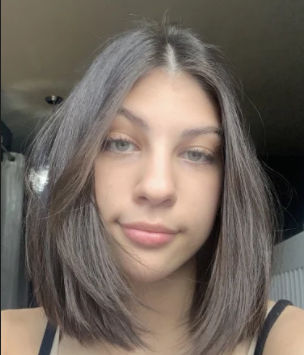 Anna Sherman, Staff Writer
Hi! My name is Anna, I'm a sophomore, and my pronouns are she/her. I joined newspaper because I love to write and look forward to keeping the Tualatin...