Heavy rain in California eases drought – but at what cost?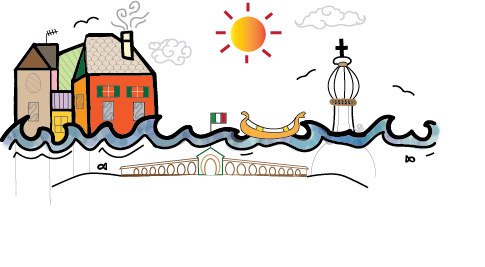 After years of record-low levels of rain and water reserves, California's drought-stricken communities have seen much needed relief– but at a steep price. Over the past winter, California has seen unprecedented precipitation, with 7.5 inches of rain falling in Los Angeles during March alone – nearly 5.5 inches more than normal. This came after 31 atmospheric rivers slammed California between October and March, bringing widespread flooding and rain and snow levels 100-200 percent higher than normal.
While heavy precipitation may seem beneficial to California, given residents have faced water shortages and cuts over the past few years, its effects have been devastating to California's usually-dry central valley. The central valley extends for 450 miles down the center of California and is responsible for producing a fourth of the nation's food.
In the Sierra Nevada Mountain Range – which borders the central valley to the east – snowpack levels are about 230 percent more than normal. Mountainous communities such as Lake Tahoe and Mammoth Lakes, which usually rely on fresh snow to economically fuel their ski towns, are being suffocated by the amount of snow that has fallen. Roofs creak and collapse, gas leaks cause explosions; residents spend hours digging ways out of their houses.
As spring blooms and the temperatures warm, more flooding looms as the Sierra Nevada snowpack melts, sending millions of gallons of runoff into the central valley, which has already experienced a season of sodden crops and flooded fields. The amount of water stored in the Sierra Nevada mountain range has the potential to cause billions of dollars in damage to the U.S.'s agricultural sector.
Further south in the San Joaquin Valley, images from NASA's Earth Observatory show a dry lakebed that has begun to refill. The problem? Lake Tulare was drained more than 100 years ago to make way for new farmland and irrigation. It was once considered the largest freshwater lake west of the Mississippi. The satellite images show that the reformed lake was 10 miles wide from bank to bank at its peak – and it has the potential to grow even larger. Agricultural workers in Corcoran – the nearest town – are bracing for catastrophe as the snowpack runoff has the potential to submerge crops intended to stock grocery stores nationwide.
While some areas have seen the negative effects of widespread flooding, the effects of record-breaking amounts of precipitation have been largely positive in others. At the beginning of the water year on Oct. 1, 99 percent of California was in some level of drought. As of April 17, only 9 percent of California remains in drought. In Northern California at Lake Shasta, California's largest reservoir, water levels have risen from 31 percent of full capacity to almost 92 percent of full capacity. And the snowpack has only just started melting.
Tualatin Senior Grace Metler, who frequently drives on the I-5 corridor to California, which has a bridge over Lake Shasta, recalled her experience seeing the lake on her spring break trip to California.
"The lake was way fuller than it has been in past years," Metler said. "The water level was almost to the tree line, and there were big boats all over it, which was nice to see. It was weird seeing flood warnings on Google Maps on the drive down, and we even took a different driving route to avoid the storms."
Despite the unusually rainy winter easing the drought in California, the state still faces ongoing water shortages and the continued cost of emergency damage and clean up. For students visiting California in the near future, be mindful of your water usage; all it takes is a couple of dry years, and California will be right back where it started.