Packed With Pride raises $250k in recent fundraising campaign
In their most recent fundraising campaign, Packed With Pride raised over $250k in donations.
Packed With Pride is a local volunteer organization that provides weekly food boxes for families in need. The organization was created in March 2020 in response to Tigard-Tualatin school closures in light of COVID-19. The group was founded by Tigard-Tualatin School Board members Maureen Wolf and Ben Bowman; Tigard-Tualatin Education Association President Scott Herron, and Executive Director of the Foundation for Tigard-Tualatin Schools Margie Greene.
Packed With Pride was established in order to provide food to those who rely on school attendance to receive daily meals. Due to COVID-19 shutting down schools and people losing their jobs, many students and families were left without this resource, so Packed With Pride took its place.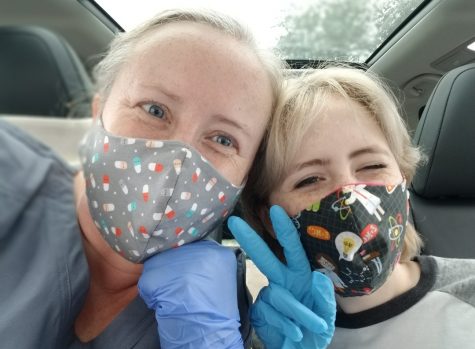 Volunteers either pack boxes, load them into cars or drive them from location to location.
"As drivers, we get to actually see who the food is going to—children playing nearby and smiling faces through windows and the like. It's very fulfilling to make that connection… Honestly, it's just really nice to feel like you're doing something. I think it helps me from feeling too hopeless given the current state of our world," Tualatin High School senior Jenna Gaston said.
Gaston helps deliver approximately 22 boxes of food every Saturday, and it quickly became a weekly family event.
"My mom and I deliver boxes… while my brother loads boxes into cars," Gaston said.
Volunteers pack and deliver over 800 boxes a week so that families in need within the Tigard-Tualatin School District are provided with enough weekly food to feed five people. However, these distributions come at quite a high price, costing nearly $12,000 a week.
In order to fund this program, Packed With Pride opened itself up to receiving community donations, and shortly thereafter, monetary contributions came rolling in. Lam Research, one of the largest employers in the district, granted the volunteer organization $100,000 to stock their shelves, followed by the Resident Aid Fund of Tigard donating $20,000.
Packed With Pride intends to use the money to purchase food for the families and sanitation supplies to keep both volunteers and family members safe.
If you would like to volunteer to pack or deliver boxes for Packed With Pride, click here!
If you would like to donate to Packed With Pride, click here!
About the Writer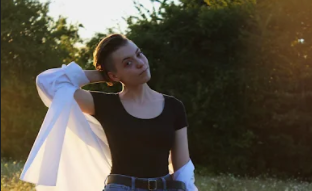 Emma J Nelson, Editor-in-Chief



Hello! My name is Emma J and my pronouns are she/her. I am the co-editor-in-chief of The Wolf and I'm currently in my senior year. I joined newspaper...