Students share suggestions for managing anxiety during pandemic
As the one year mark of COVID-19 passes, it's important to look back and recognize the immense impact that the pandemic has had on our lives. For many, it means facing difficult situations that are often overwhelming and stressful. The ongoing threat of the virus and the uncertainty surrounding its future and what it means for our society can evoke feelings of anxiety and intensify symptoms of existing mental illness.
In an interview with The Wolf, Tualatin High School seniors Alissa Marx and Esther Ho shared their thoughts regarding the management of mental health over the course of the pandemic.
"Managing your mental health is difficult, but understanding it can be even more of a challenge," Marx said. "This pandemic has brought light to the commonality of our struggles as a society and how they begin to manifest themselves. For me, removing all sense of purpose with the lack of school, work and a social life for months with no foreseeable end brought a spike in my depression, anxiety and ADD symptoms. [At times,] it can feel like you're drowning in your own thoughts."
In addition, Ho brought up some of the lessons she learned to be able to better take care of her well-being during quarantine.
"[I have realized that] it is incredibly important to take breaks. Many people assume that they don't have the time for a break, or a day off, but you have to make that time so you don't burn out," Ho reflected. "Even if having one day off means doing more than usual the day before, do the absolute best you can to ensure at least a day, or even half of a day, of rest per week. Do something you enjoy. Go biking, work on a puzzle or go on a short drive… Let your breaks truly be breaks, trusting that taking a mental and physical break puts you in a much better state to take on the stress that work, sports, family life and school may bring up."
As the pandemic continues, taking care of oneself with a focus on holistic well-being is especially important. Below are some additional suggestions brought to you by The Wolf for how to manage anxiety in light of our circumstances.
Take care of yourself
Be kind to yourself.

Do your best to maintain a routine.

Eat healthy and well-balanced meals.

Get enough sleep.

Find ways to exercise safely.

Enjoy nature (with COVID-19 precautions).
Don't obsessively check the news
Although it's important to stay informed, it's also healthy to take breaks from the media from time to time to avoid feeling overwhelmed.
Focus on what you can control
The pandemic brings a lot of uncertainty, which can exacerbate anxiety. When you feel trapped in a cycle of constant worry or fear, try to shift your perspective to the things you can control: for example, the contagious nature of COVID-19. Even though you cannot control or necessarily predict who will get the virus, take appropriate precautions to protect yourself and your loved ones.
Find ways to stay in the present
Journal for reflection, curiosity and/or gratitude.

Practice loving-kindness meditation.

Make a yoga or stretch routine.
Stay connected while social distancing
Make it a priority to stay in touch with friends and family. While withdrawing during stressful situations can be tempting, try your best to reach out via methods such as text, phone call or video chat. You may be surprised by the wonders even a simple connection can bring!
While the above are some helpful ways to reduce or ease anxiety, please note that this is far from an exhaustive list.
As such, Marx mentioned another effective technique she uses, taught to her by a therapist, to cope with anxiety.
"You first list five things in the room you can see, then five you can taste, smell, hear and feel. This exercise helps to ground the mind back to the body," Marx shared. "Though [I find that] these tools help, it's important to understand it took years to find something that worked for me. Be patient with yourself when working to achieve the same. We all struggle the same, but cope differently."
During these turbulent times, it is paramount to learn to cope with anxiety in a healthy way that will make you, the people that you care about and those around you more resilient.
Additional Resources:
The School-Based Health Center (SHBC) located at Tualatin High School offers mental health screenings and can refer students to additional mental health services.
Contact:
Elizabeth Pruett RN, MSN, CPNP
Board-Certified Pediatric Nurse Practitioner
Email: [email protected]
Main office line (appointments): (503) 941-3180
Fax: (503) 563-6969
Direct office line: (503) 941-3182
About the Writer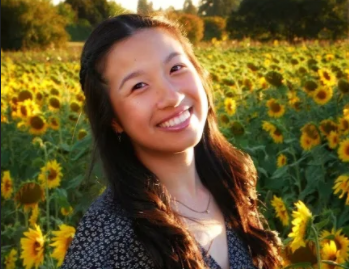 Claire Ku, Staff Writer
Hello! My name is Claire Ku, I'm a senior and this is my first year as a staff writer. I joined newspaper because I enjoy writing and wanted the chance...