Ossoff, Warnock defeat opponents in nail-biting runoff election
The 2020 election season came to a close following the victories of Democratic candidates Jon Ossoff and Raphael Warnock in the Georgia Senate runoff races.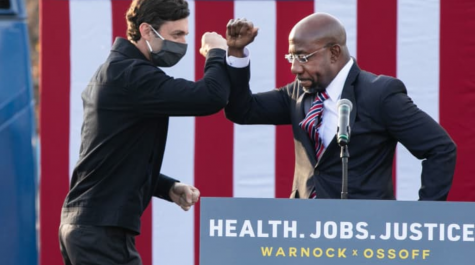 According to Associated Press, in the regular election between David Perdue and Ossoff, Ossoff received 50.6 percent of the vote with 2,262,523 votes while Perdue received 49.4 percent of the vote with 2,211,865 votes. In the special election with Kelly Loeffler and Warnock, Warnock received 51 percent of the vote with 2,281,671 votes and Loeffler received 49 percent of the vote with 2,192,776 votes. Both elections exceeded the 0.5 percent margin required for an automatic recount, and neither Loeffler nor Perdue requested a recount.
According to Georgia state law, a runoff election is held for the two candidates who receive higher numbers of votes if no candidate receives enough votes to win the original election with at least 50 percent of the vote, according to USA Today. None of the Senate candidates in Georgia reached that threshold on Nov. 3, prompting two runoff elections on Jan. 5.
Prior to the elections, the Democratic Party held 48 seats in the Senate, whereas the Republican Party held 50. Ossoff's and Warnock's wins tie the Democrats and Republicans with 50 seats each. In this case, the tie is broken by the vice president, meaning Vice President-elect Kamala Harris will cast the deciding vote once she is sworn in alongside President-elect Joseph Biden on Jan. 20.
In many ways, these elections were historic. The Rev. Raphael Warnock's victory was a milestone for the African-Amerian community. Once sworn in, Warnock will become the first African-American person from Georgia to serve as a senator and only the second African-American person to represent a Southern state since Reconstruction after the Civil War.
"Georgia certainly made me proud last night," Warnock said in his victory speech. "They decided to send a kid who grew up in public housing to the United States Senate to represent the concerns of ordinary people."
Before the election, 33-year-old Jon Ossoff headed a video manufacturing company and never held public office. However, he managed to unseat Republican incumbent David Perdue.
"Thank you so much for the confidence that you've placed in me," Ossoff said in a livestream speech following his projected victory. "I am honored, honored by your support, by your confidence by your trust, and I will look forward to serving you in the United States Senate with integrity, with humility, with honor and getting things done for the people of Georgia."
With two newly-elected Senators serving their first term, their passion and commitment to represent the people will bring some new ideas to the table.
About the Writer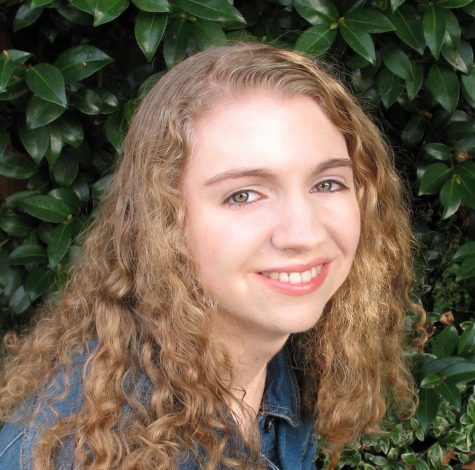 Kayla Wolf, Staff Writer



Hi, I'm Kayla, I'm a staff writer this year, and my pronouns are she/her. This is my second year on newspaper staff! I started writing when I was...