Scotland makes history as first country to make menstrual products free
Back in November, Scotland passed a bill making menstrual products free for all people who needed them. With the COVID-19 pandemic occurring, people going in and out of lockdown and the major loss of income for many families, menstrual products have become increasingly difficult to obtain for assigned females at birth (AFAB). Scotland is the first country to make these necessities available for everyone, and the global pandemic has made many AFAB question why their country is not following in Scotland's footsteps in accommodating the needs of AFAB everywhere.
The bill was originally introduced by Monica Lennon in April 2019, with her goal being to provide the physical products themselves, but also to continue to push for the end of the period stigma. She felt it was absolutely necessary that the pressing topic of women's health remains on the political agenda.
Lennon made history in Scotland and spoke up about her hopes of inspiring other countries to consider the AFAB living within them.
"Scotland is an example of best practice, and there is an opportunity for other countries around the world to learn from what we have achieved on period poverty in just a few short years," she announced.
Studies have proven that nearly one-third of women in the U.K. ages 14-21 have had difficulty accessing period products for one reason or another, and others couldn't access them at all. Many people recognized this problem and the bill was passed unanimously with support from both men and women. Activists have been increasingly vocal over this issue of dignity as many people have spoken up about feeling embarrassed and uncomfortable having to purchase period necessities in public.
Additionally, 50 percent of girls reported missing school because of complications with their period. Scotland deemed it unacceptable that the lack of available menstrual products would interfere with a girl's education.
On Nov. 24, Scotland's official Twitter account tweeted, "That's right, Scotland has become the first country in the world to make period products free for all. Because in Scotland, we believe it's fundamental to dignity, equality and human rights."
About the Writer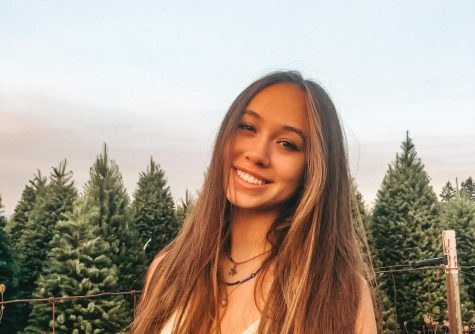 Naiya Gates, Staff Writer
Hey, I'm Naiya, and I am a junior. This is my second year as a staff writer for The Wolf. I am so thankful for the opportunity that Newspaper has given...