Hurricane Dorian breaks records as Category 5 storm; Bahamas in ruins
Marking nearly three weeks since Hurricane Dorian swept through the East Coast and the Bahamas, the 200 mph gusts have finally settled, and the true devastation is now being revealed in the place hit hardest.
Starting on Sept. 1, Hurricane Dorian made landfall in the Bahamas directly upon the Abaco and Grand Bahama Islands. Ranking a Category 5, Hurricane Dorian set the modern record for the strongest storm to have passed through the Bahamas.
"We've experienced hurricanes before," stated Hubert Minnis, Prime Minister of the Bahamas, in an interview with NPR covering the hurricane. "The islands have been partially destroyed and been rebuilt, but we've not experienced anything this big."
While federal recovery has begun, the destruction left behind is unprecedented, for as many as 13,000 homes and buildings are demolished, displacing upwards of 76,000 people in need of aid. With that, the current death toll remains at 53; however, it does not take into account the approximately 1000 missing persons.
"While our thoughts and prayers are with the 400,000 citizens of the Bahamas, we must take action and provide aid," says Yunus Ismail, project manager for the Bahama Hurricane Dorian relief effort.
The price for complete restoration of the destruction is estimated to be in the billions; however, relief efforts, federally and locally, are currently underway and are putting the Bahamas in the right direction towards reconstruction.
In response to requests to provide help, spokesman for the American Red Cross Craig Cooper detailed, "You can make a donation online at RedCross.com or by calling 1-800-RED-CROSS."
About the Writer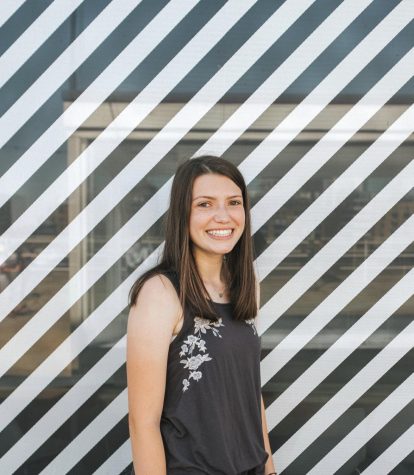 Halle Meslow, Staff Writer
Hi! My name is Halle and I am a junior on the Wolf staff! This is my first year doing newspaper and It has been super fun! Outside of newspaper, I love...