Quarantine releases about quarantine
Amid the COVID-19 pandemic, many artists have had the time to write, produce and release music. While most of the music has been aimed to keep your mind off of quarantine, there are a few songs that talk about the situation at hand. These artists use relatable lyrics and catchy tunes to make you feel not so alone.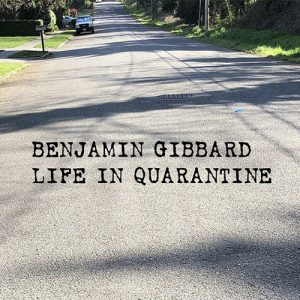 "Life in Quarantine" – Benjamin Gibbard
Benjamin Gibbard is the lead singer of the alternative band Death Cab for Cutie. He wrote "Life in Quarantine" at his home in Seattle, and officially released it on Mar. 26 of this year. Because it was recorded so early in the pandemic, this solemn indie-rock song repeatedly talks about the physical emptiness people are feeling. Gibbard starts by singing, "The sidewalks are empty/The bars and cafés too," referring to the temporary shutting down of most businesses and even the fear of going outside.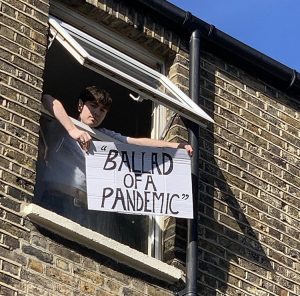 "Ballad of a Pandemic" – Matt Maltese
Matt Maltese is a British singer/songwriter who creates music in the alternative/indie genre. This track was released as a single on Mar. 26. All profits went to Trussell Trust, a charity that works towards ending hunger and poverty in the UK. Staying true to its title, "Ballad of a Pandemic" talks about daily life in the middle of a pandemic. Maltese sings about being afraid of dying and warns his friends to practice social distancing and wear plastic gloves if they visit him. His music sends the message that being physically isolated shouldn't stop people from coming together, and at one point he sings, "And help your neighbour, even if they're not nice."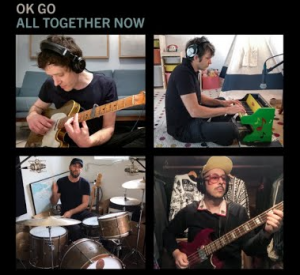 "All Together Now" – OK Go
The L.A.-based quartet OK Go is most known for creating extravagant, one-take music videos. In 2007 they even won a Grammy Award with their song "Here We Go Again" in the Best Music Video category. After the lead singer, Damian Kulash, was one of the first people in California to test positive for COVID-19, OK Go released this song about his experiences and the reaction of their communities in general. The band wrote the song over conference calls and each member recorded and filmed their own parts of the song. Finally, they stitched the videos together to create a full music video. It ends with all of the members zooming out on their clocks that read 8:01. They go outside their houses and you can hear cheering and clapping in the distance, which is what residents of Los Angeles would do every evening to show appreciation for front line health care workers.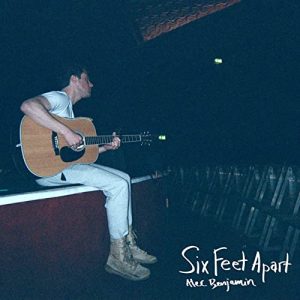 "Six Feet Apart" – Alec Benjamin
Alec Benjamin is a 25-year-old singer/songwriter from Phoenix, Ariz. Taking on a more emotional perspective, "Six Feet Apart" encapsulates the anxiety, fear and isolating feeling that social-distancing caused. I could quote almost every line of the song, but Benjamin sweetly summarizes what most teens are feeling with the lines: "I miss you most at six feet apart/When you're right outside my window but can't ride inside my car."
About the Contributor
Claire Roach, Staff Writer
I'm Claire and I am a sophomore! This is my first year on staff, and I am so excited to keep the students of TuHS informed and interested. It is my goal...