External investigation of sexual harassment finds district correctly handled student reports
An external investigator found Tigard-Tualatin School District (TTSD) had "appropriately addressed" sexual harassment and assault allegations according to the state laws, district policies and procedures.
The findings come a month and a half after the creations of the Instagram accounts "@ttsdannonymous" (formerly known as @tigardtualatinclowns) and "@nsrc.official" and a month after the superintendent's statement. In the statement, Dr. Sue Rieke-Smith announced that the district "initiated an external investigation of each one of the reports. Upon completion of this investigation, a report regarding the process and outcome will be shared with the School Board." Rieke-Smith presented the findings of the report at the Sept. 28 school board meeting.
At the meeting, Rieke-Smith emphasized that the district would take all recommendations in order to "close the loop" with individuals who have filed complaints.
"What makes it a little more complicated in this process, is that if indeed there has been sexual assault, that then may well rise to the level of law enforcement and DHS reporting. And I think that has also been a challenge of reporting is how to close that loop because once the district has made that report, it is passed off to those agencies and it is for them to follow up. And so working with those agencies…we can close the loop with the individuals who have filed the report," Rieke-Smith stated.
Nancy Hungerford of Hungerford Law Firm wrote she found "two system deficiencies." The district was found to lack a central repository, or record system, cataloging the mandatory reports staff made. Hungerford also saw no availability of Title IX sexual misconduct incident reports even though staff stipulated these reports were entered electronically via Synergy and sent to the Oregon Department of Education.
She concluded that the "lack of printed information regarding the district policies, procedures, federal and state laws, and counseling resources to provide to student victims and parents is creating confusion, unrealistic expectations and dissatisfaction."
Actions recommended by Hungerford include Title IX training with the updated Federal Law for Debbie Ebert, HR Director and additional staff at all levels, a main repository for Title IX documents in the HR office, additional printed information for victims/survivors, increased follow up with complainants and respondents of the reports and continued education about sexual harassment/assault reporting to TTSD staff or the annonymous tipline SafeOregon.
The investigation was launched on July 7, following the superintendent statement. It came after Instagram accounts "@ttsdannonymous" and "@nsrc.official" began posting screenshots of direct messages sharing anonymous stories alleging TTSD building administrators and staff failed to respond to sexual harassment/assault reports.
About the Writer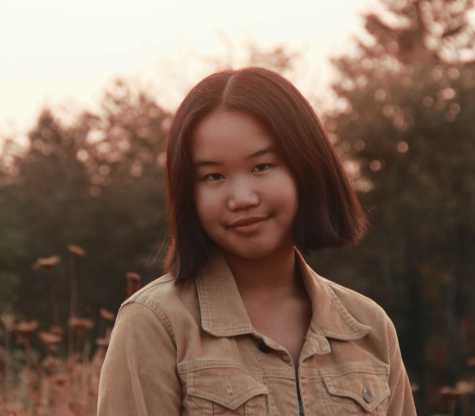 Emily Phuong Tran, Feature Editor
Hi everyone! I'm Emily Phuong [Foo-ong] Tran. I go by she/her. I'm a junior at Tualatin, as well as the feature editor for The Wolf. My decision to...