Kelly Sloop answers questions about reason for campaign, policy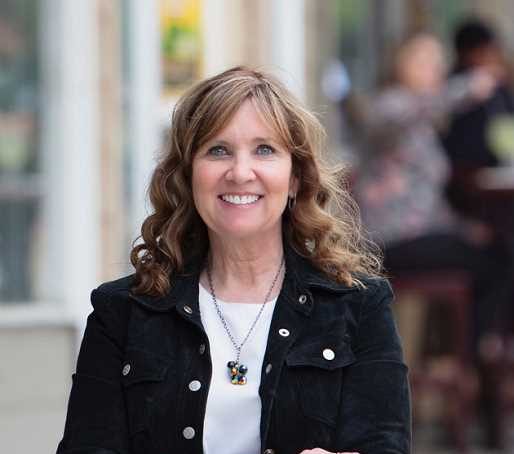 Kelly Sloop is the Republican running against Democratic incumbent Rachel Prusak in Oregon House District 37, which includes West Linn, Durham, Rivergrove, Tualatin and Stafford. The district is traditionally red and had been sending Republicans to Salem for four decades until Prusak unseated Julie Parrish in 2018. Now, Sloop is hoping to make it red again.
Sitting down for an interview with The Wolf, Sloop revealed she took interest in politics in 2019 after the passage of the Corporate Activity Tax, House Bill 3427.
The bill taxed businesses before business expenses, which alarmed her.
"I brought it up to my boss and he said 'Kelly, you're not a politician. You don't know what you're talking about. They wouldn't tax a business before business expenses are deducted,' and I said, 'No, I think that that's what this says.' As a pharmacist, I read a lot. I read the bill again, and that was true. Then I just started reading other bills. I just realized that what's on the surface doesn't necessarily reflect what's in the bill," Sloop stated.
When Sloop's pharmacy closed in April, she became one of the unemployed, and that was when she learned of Oregon's supermajority (Oregon has a Democratic majority in the Senate, the House and a Democratic governor). She believes this supermajority allows Democratic lawmakers to pass legislation without working with Republicans to vote across party lines.
About the problems she believes need to be addressed, Sloops says, "Oregon has a spending problem. Our budget has grown by $40 billion since 2009. There's a lot of pet projects. We need to prioritize our spending."
EDUCATION:
One of those priorities is education. The COVID-19 pandemic has caused the shut down of many Oregon small businesses, leading to a cut in the money granted to schools through the Student Success Act. Tigard-Tualatin School District (TTSD) was supposed to receive $10 million, but will now only receive $3 million.
"School funding needs to be a priority, because now we're in a pandemic and businesses are getting shut down. (The Student Success Act is funded by HB 3427, which has a 0.57% tax on businesses after the first one million dollars in Oregon sales) What I propose is getting a more dedicated funding system," Sloop said.
POLICE REFORM:
On police reform, Sloop stated that she "definitely believed in [it] … I believe that the police need to be held accountable. With any profession, you have, you know, some bad apples."
Sloop owns the domain "defundisdangerous.com," which redirects to her own campaign website. There, she has a petition aimed to protect local police officers as well as a YouTube video.
Sloop said she researched the county sheriffs' work as a base point and highlighted their community outreach efforts, such as the Clackamas one stop family justice center.
"Defund is not the answer," Sloop said. "If you're trying to reform the police, you don't want to take away their funding because you want them to be better."
As for police reforms, Sloops believes the place to start is with police unions. She says, "When a police officer is removed for just cause, they can go to an arbitrator and say 'I want my job back' so they'll hire a lawyer and they can get reinstated. I believe if that officer is removed from office, there's a reason for it. They should not get reinstated. In the police reform, the arbitrator should not have that power."
Sloop also called for a better database with more transparency so police departments can communicate with each other for hiring processes.
She recognizes that West Linn Police Department has a racial profiling problem and states the department needs to have the training as well as more community outreach programs.
In an opinion piece for the Tigard-Tualatin Times, Sloop said she would introduce legislation called "Defund Portlandia" if she is elected to the Oregon State Legislature in November. The package would suspend state grants and lottery-funded programs to cities that choose to defund their local police. Her opponent, Rachel Prusak, has called it "irresponsible".
"Criminal behavior — that is not okay. Businesses are suffering," Sloop said during the interview.
CLIMATE CHANGE:
"Climate change is a global issue," Sloop said. "Everyone needs to get on board."
Sloop expressed desire to expand upon renewable energy investments and incentivize businesses that are environmentally friendly instead of taxing and punishing businesses.
"We need to phase in energy-efficient equipment, but we can't do it all at once. I do think we need to address climate change, but we need to have our resources in place first" Sloop stated.
Sloop finds the Republican state senators' response over the Cap and Trade bill earlier this year necessary. The Cap and Trade bill proposed a cap on Oregon's greenhouse gas emissions. Though Democratic state senators had the votes required to pass the bill, they did not reach the quorum of 20 to vote as Republicans had fled the state.
"When you have a minority, and you're in a supermajority, I think they just wanted it to go to vote. I support that because it was a very impactful bill and it would affect a lot of Oregon businesses."
TOLLING ON I-205:
Sloop is opposed to the tolling on I-205 brought on by HB 2017, called "Keep Oregon Moving," that sought to fund investments in transportation. According to her, the tolling would put more traffic on the side roads, financially impact local drivers and hurt local businesses. In response to the bill, Sloop wrote a legislative draft that allows the counties to vote on any tolls in their area, "unless for a new expressway that would provide an alternate route."
MENTAL HEALTH ACCESS
Sloop expressed, "I've noticed an increase in suicides. There's an increase in hotline calls. I think this is just the tip of the iceberg. In these seven months, it is continuing. It is only going to get worse."
She added that she plans to address Oregon's big gap in mental health facilities, which she claims is among the biggest in the nation, by her legislative draft that seeks to cover mental health as a part of your regular coverage in private insurance. Sloop also calls better access and better funding for the different levels of mental health treatment.
"There's the hospital treatment for the more severe, then the doctor's visit for the less severe. But there's other treatments between and we have a big gap in Oregon. In adult mental health facilities, we're dead last. In youth, we are 47th out of 50. We need to address that big gap. We need to make sure we're taking care of our youth because we're just going to be opening up pandora's box with this COVID," Sloop affirmed.
Curious about what Sloop's opponent, Rachel Prusak, has to say about the same issues? Check out this corresponding article!
About the Writer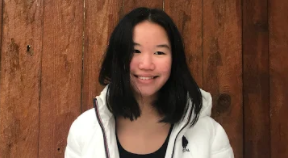 Emily Phuong Tran, Feature Editor



My name is Emily Phuong [foo-ong] Tran. I use the pronouns she/her/hers. Currently a junior at Tualatin High School, I am in the class of 2022. I...