Biden projected as 46th U.S. President; Trump campaign refuses to concede
Following a historic election that lasted nearly a week, multiple media outlets project that Joseph R. Biden is the next president of the United States.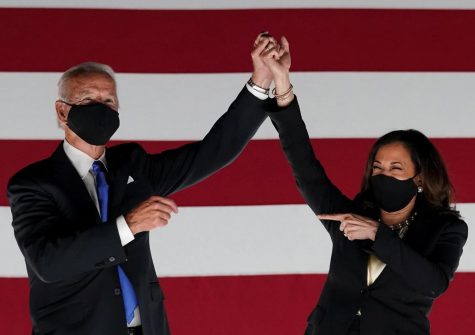 Alongside Biden, Vice President-elect Kamala D. Harris will make history on Jan. 20 as the first female, African-American and South Indian to become vice president.
As of press time, Biden has received 290 electoral votes while incumbent Donald J. Trump received 214, according to Associated Press; in the popular vote, there were 77,078,785 votes cast for Biden and 71,990,582 votes for Trump.
Nearly every news service has called the presidential race for Biden, but some insist it's far from over. Trump has made several claims since September that there would be large-scale voter fraud in the election and is proceeding with legal action. The president took to Twitter on Nov. 7 to announce, "I WON THE ELECTION, GOT 71,000,000 LEGAL VOTES. BAD THINGS HAPPENED WHICH OUR OBSERVERS WERE NOT ALLOWED TO SEE." His legal team has filed lawsuits in multiple states, including battleground states such as Pennsylvania and Michigan. However, they will face uphill battles as no evidence has been released to support Trump's remarks.
As a result of the projected election outcome, millions of Americans in major cities, including New York City,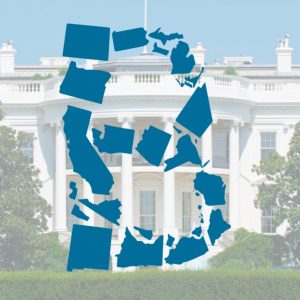 Philadelphia and Washington, D.C., took to the streets on Nov. 7, the day Biden's projected victory was announced, to celebrate. One aerial shot taken by NBC News shows the street in front of the White House packed with a sea of bodies shouting and waving cardboard Biden heads in triumph.
"Winners write history," Amanda Litman, a former aide for Hillary Clinton's 2016 presidential campaign, told The New York Times. "I think he [Biden] definitely gets bonus points for doing what no one thought was possible, even when we hoped it was."
However, there were also groups of disappointed Trump supporters that gathered at their states' capitols in support of the president's claims of fraud. As of press time, no violent outbursts were reported. In Oregon, several prominent conservative groups, including the Proud Boys, told the press that it wasn't their job to declare the winner and that could only be determined by the people's votes.
"All you do is lie," one member said to a small group of journalists. "You're only the press if you tell the truth."
As the election draws to a close, one thing is certain: this presidential race has been far from traditional.
About the Writer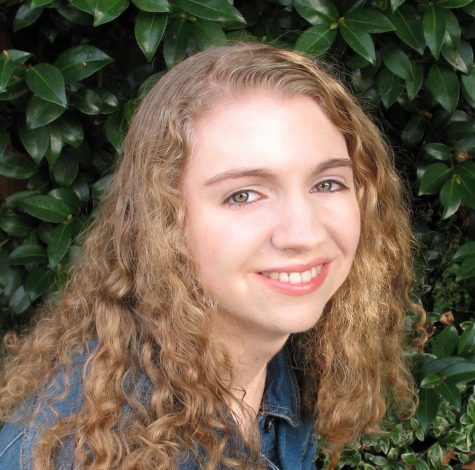 Kayla Wolf, Staff Writer
Hi, I'm Kayla and I'm a staff writer this year. This is my second year on newspaper staff! I started writing when I was seven and have had a passion for...