Politics, pandemic dominate news cycle in year of quarantine
Many have expressed their disdain for the year 2020, viewing it as a dark and depressing time. Although it has been acknowledged as such, it's also important to look back and reflect on what happened since March of 2020. Here's a timeline of some major events that occured in the past year of quarantine.
March 11, 2020: Coronavirus is declared an official pandemic by the World Health Organization (WHO). Sports leagues such as the NBA, MLB, NFL and the NCAA suspend their seasons.
March 12: Tigard-Tualatin School District schools close for the first time due to a pandemic, which is soon followed by a switch to the infamous online-learning format.
"One of the biggest challenges of teaching online is building relationships with students," social Studies teacher Chris Duke stated. "It's difficult to replicate the connections we can make when we are face-to-face in the classroom. When we are in the building, we as teachers have the opportunity to run into students in the hallways and get to know students in the moments between different parts of the lesson. These relationships are the foundation of the teaching and learning and it has made things much more difficult this year."
March 26: The U.S. reaches 1,000 COVID-19 deaths, and the Senate passes the Coronavirus Aid, Relief, and Economic Security (CARES) Act, which provides $2 trillion in aid to hospitals and small, local businesses as well as state governments.
April 24: The U.S. surpasses 50,000 COVID-19 deaths.
May 25: George Floyd is killed after being handcuffed and pinned to the ground by police officer Derek Chauvin's knee in Minneapolis. This sparks nationwide protests against police brutality and racial inequality, which are soon followed by rioting and looting.
May 28: The U.S. surpasses 100,000 COVID-19 deaths.
Sept. 14: Oregon wildfires burn over 1 million acres of land, destroying over 4,000 homes and killing 11 people. The wildfire started with multiple fires igniting from very dry and hot conditions and high wind speeds, resulting in unhealthy smoky air and causing the sky to turn orange throughout Western Oregon.
Oct. 19: The U.S. surpasses 220,000 COVID-19 deaths, remaining one of the hardest-hit countries in the world.
Nov. 7: Winning the important swing states, former Vice President Joe Biden became president-elect of the United States. His running mate, senator Kamala Harris of California, broke the barrier to be the first woman to be elected vice president.
Dec. 11: The U.S. Food and Drug Administration (FDA) authorizes use of COVID-19 vaccines developed by Pfizer Inc. and BioNTech.
Dec. 14: The first COVID-19 vaccinations occur in the U.S. for front line healthcare workers and high-risk groups.
Feb. 12, 2021: A winter storm hits Oregon, affecting hundreds of thousands of people in Northwest Oregon.
"That was probably the most ice I have ever seen," junior Ben Augee said. "Our family was without power for about 3-4 days but we managed relatively well. Once the power goes out, you really get to see how much we rely on it in everyday life. I'm just grateful that we got it back after day 4 than some other parts of the Portland Metro Area, which took about a week or more to get it back."
The storm caused significant damage, bringing down trees and power lines and leaving thousands of people without power or internet.
Feb. 16: The average daily number of U.S. COVID-19 cases falls below 100,000 for the first time in months.
Feb. 23: U.S. passes 500,000 COVID-19 deaths.
About the Writer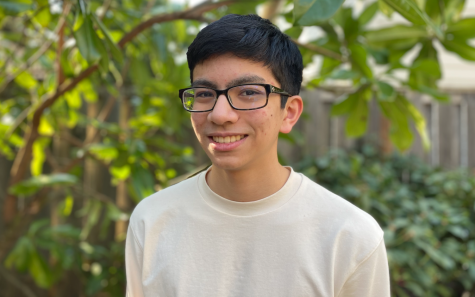 Sean Khanna, Staff Writer
Hey, I'm Sean, and this is my second year as a junior on the Wolf staff! I've always enjoyed reading and writing, and newspaper allows me to express my...