Seniors face uncertainty regarding graduation amidst pandemic
It's almost that time of year again. Yes, graduation. The long-awaited celebration of K-12 education with which many students are all-too-familiar, whether that be through watching movies like High School Musical or having previously attended one for an older sibling.
However, that dream of a glorious, picturesque rite of passage—complete with the valedictorian speech, cap toss, bittersweet goodbyes and too many photos to count—that many have been looking forward to since their freshman year of high school seems to now be in danger.
The Class of 2020 already experienced the loss of a traditional graduation ceremony: instead of the Memorial Coliseum send-off with thousands of students and their family members packed into the large stadium, the event was held "drive-through" style, with COVID-19 precautions in place.
"When it was officially announced that there would be no more in-person school for the rest of the year, I will admit that I was pretty sad that I would not be able to have a normal graduation," Tualatin High School Class of 2020 graduate Emma Koehmstedt said. "However, the staff did everything that they could to make the Class of 2020's senior year special, and I am so grateful for that. My family was still able to see me graduate, and my extended family was able to watch the livestream from their homes. Even though it was not a typical graduation, it was amazing to see my classmates who I have grown up with walk across the stage with everyone in the parking lot cheering them on."
As uncertainty mounts due to the untimely and unpredictable COVID-19 pandemic circumstances, The Wolf interviewed students from the Class of 2021 to ask for their graduation predictions.
"I try to be optimistic and hope that we can have a somewhat normal graduation, but I just don't think that will be the case," senior Rachel Beddes said. "I think it's going to look pretty similar to what the seniors had last year—drive up, receive your diploma, take a picture and drive home."
It appears many seniors would agree with the sentiment, including senior Max Mitchell.
"I think that graduation is going to be more like last year than [the ones in] normal years," Mitchell said. "Maybe they will allow [for] smaller groups of seniors [to] gather on the field outside instead of driving by, but having a large group of people in a single indoor space…I don't feel is going to happen."
For high school seniors, the pandemic struck at a pivotal time. Many mourned the loss of being able to partake in their last high school extracurriculars, sports seasons and iconic social events such as Homecoming and Prom.
"Most of all, I miss connecting and interacting with teachers and peers," senior Sophia Sienkiewicz said. "While the chat rooms bring a whole new meaning to the term 'side conversation,' I definitely miss (casually) interacting with my classmates and teachers on a day-to-day basis —something I had always taken for granted. It hit me a few weeks ago how badly I wish I could walk the halls in between classes and chat with friends at lunch just one more time before we all start in on our next adventures."
Although graduation is a moment in life many are all-too-eager to experience, for this year's graduating class, with the apprehension of living through a global health crisis as well as the added stress of delayed college decisions, the usual excitement regarding the occasion has become somewhat somber.
"I don't really want to think about graduating in three and a half months," Mitchell reflected. "I feel that the whole school has lost a year, and it still feels like I'm a junior instead [of] a senior."
However, the Class of 2021 should know that the TuHS administration and staff are making their best effort to do what they can to host a memorable parting ceremony for them.
In an interview with The Wolf, principal Michael Dellerba and associate principal Marji Ruzicka explained the thought behind the planning that is going into this year's graduation.
Q: Can you share any information regarding what plans are going into graduation?
Ruzicka: What we do know is that we have the date which is Saturday, June 12.
Dellerba: Right now, our plan is to sort of take what we did last year and build on it. We're basing our decisions off of what's called the "Sector Risk Level Guidance Chart," and this is what the Oregon Health Authority has provided to schools and businesses and anyone that operates with using the health standards to give you the guidelines around what you can and can't do. Large venues are not open to the public right now for mass gatherings, as there's still that mass gathering restriction in place, so we've had to postpone using the Memorial Coliseum for that reason…so we've looked at other options.
Q: Would you please describe what the graduation event for the Class of 2021 might look like?
Ruzicka: We are planning for an outdoor event that's similar to [the outdoor drive-up ceremony] that we did last year. We had most of our staff there to see all the students and what we heard from parents is that it ended up being a lot more personal because the parents were right up next to their students as they were walking across the stage to get their diploma—driving up next them in their cars. Whereas when you are at the Coliseum, it's a huge venue and sometimes you can't even really tell which one is your kid. We know for sure that we can do that, so that's our Plan A.
Dellerba: We will stream that part of the event live and then we will host a virtual event at night again where students can upload their video content and we'll create a large presentation just like we did last year. The other thing we'll think about is that, if metrics shift, we may be able to bring some small groups in, but we haven't planned any of that out yet so there haven't been decisions made around that… It really is sort of still up in the air depending on how things go, but we're moving towards the overall feel that you had last year.
Q: Are there currently plans for hosting other types of events for seniors at the moment?
Ruzicka: So there's a lot of things that we're just starting to pursue, but everybody's primary driver is making sure that we can do as much as we can to make it special for students. [We are] discussing the possibility of Senior Sunset—we want to try to make that happen in some fashion and some kind of end-of-year events, whether they are small scale—we'll typically have the awards ceremony (last year that was done virtually) and we'll probably do something similar to that again since we may potentially have the ability to bring in smaller groups [of students] at a time. [Also,] our school is partnering with the parent group again, and we are hoping to start doing a monthly senior appreciation event, so that will probably take place after Spring Break.
Although it is still too early to know for sure what will happen in the coming months, seniors should know that whether or not graduation ends up being how they've always imagined it, it'll be a special one for sure, and nevertheless memorable, as well.
About the Writer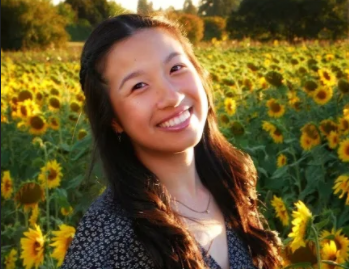 Claire Ku, Staff Writer
Hello! My name is Claire Ku, I'm a senior and this is my first year as a staff writer. I joined newspaper because I enjoy writing and wanted the chance...