International Women's Month: Women who changed the game
Kamala Harris
"At every step of the way, I've been guided by the words I spoke from the first time I stood in a courtroom: Kamala Harris, For the People."
After a lifelong career in politics and law, serving as Attorney General and Senator in the state of California, Harris has become the first female vice president, the first Black vice president and the first South Asian vice president. Harris's efforts will pave the way for many young girls to find their way into politics free of the fear of a harsh stopping point before the top.
Sarah Gilbert
We owe the extraordinarily quick development of the COVID-19 vaccinations in part to Sarah Gilbert. She discovered her capabilities to work on vaccines early on in her career, researching Malaria with three children at home, no less. She would go on to work on the Ebola vaccine, which would eventually lead to her researching MERS, another form of coronavirus. This paved the way for her to take the same approach in vaccine production now, thus hastening the process of creating a COVID-19 vaccine.
Stacey Abrams
"Like most who are underestimated, I have learned to over-perform and find soft but key ways to take credit. Because ultimately, leadership and power require the confidence to effectively wield both."
As the first Black woman in the United States to be a major party's nominee for governor and as the first Black woman to give the response to the State of the Union Address, Abrams has made waves in United States politics, especially in her home state of Georgia. Abrams has been nominated for a Nobel Peace Prize for her contributions to the 2020 presidential election, grounded in mobilizing voters.
Sandra Mims Rowe
Rowe, as editor of The Oregonian, led the paper under her to win a multitude of Pulitzer Prizes. Before this, however, at just 36 years old, Rowe became the executive editor of The Virginian-Pilot and The Ledger-Star in the 1980s, making her one of only three women in such a position at metro papers within the United States.
Maurine Neuberger
Neuberger was the first, and today remains the only, female Senator from Oregon. Serving previously in the House of Representatives, Neurberger's policies and ideologies were centered around environmentalism and health.
Dolly Parton
"If you see someone without a smile today, give 'em yours."
Famous for her music career, with songs such as "Jolene" and a surprise rendition at her vaccine appointment where she was recorded singing "Vaccine" to the same tune, Parton has done much in terms of philanthropy. Her $1 million dollar donation to Vanderbilt went in part to the research and creation of Moderna's COVID-19 vaccine, and through her Imagination Library, she has worked to improve education for many children.
Billie Eilish
"I've always done whatever I want and always been exactly who I am."
Billie EIlish, whose name has become synonymous with success in the music industry in recent years, has made her viewpoint clear on politics, stating that she would rather stay out of the conversation. However, come the 2020 election, EIlish began to speak only about her dislike of President Donald Trump and encouraged her followers to register to vote.
Lindi Schroeder and Anita Alvarez
Schroeder and Alvarez form a duet synchronized swim team that brought home the gold medal from the first Virtual Artistic Swimming World Series. They will also have the opportunity to qualify for the 2020 Tokyo Olympics, furthering their careers even more.
WNBA
The Women's National Baseball Association (WNBA) long has been a structural block on which other platforms build themselves. The WNBA has always been active in politics and widely outspoken, opening the door for conversation and activism in sectors not strictly within politics.
Amanda Gorman
"There is always light. If only we're brave enough to see it. If only we're brave enough to be it."
As the youngest ever Inaugural Poet and the first-ever National Youth Poet Laureate, Gorman has earned a platform in which she chooses to speak out against issues of oppression and marginalization.
Barbara Walters
"I can get a better grasp of what is going on in the world from one good Washington dinner party than from all the background information NBC piles on my desk."
The first-ever woman to hold the title of co-host on news programming, Walters became famous for her interviewing capabilities and her interest in women's stories. Her contributions to journalism and dedication to continued groundbreaking has paved the way for many future female journalists.
Ruth Bader Ginsburg
"My mother told me to be a lady. And for her, that meant be your own person, be independent."
This collection of incredible women simply could not be complete without the inclusion of Ruth Bader Ginsburg. Dedicating her life to justice, RBG fought feverishly during her time as a Supreme Court Justice for gender equality with the Women's Right Project, which she co-founded, and her focus on reproductive rights.
Moms Mabley
Credited by some as the first female comedian and one of the first openly-gay comedians, Mabley adopted a caricature of an old woman, thus allowing her to address topics deemed "edgy" or "controversial," such as racism and sexual identity. Mabley's conviction in addressing topics others were too afraid to come near opened the floor in comedy for greater levels of honesty.
Mitzi Shore
A widely unknown but influential voice in comedy, Shore opened a comedy club known as "The Comedy Store," where comedians could come to perform their craft. In the '70s, one floor of "The Comedy Store" was converted to "The Belly Room," to be exclusively performed in by female comedians. Such venues were extraordinarily rare during this time due to the lack of opportunities available to female comedians.
About the Writer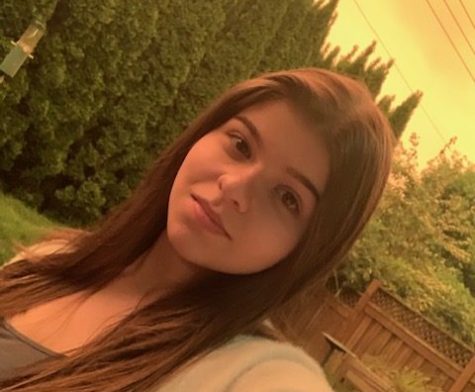 Ava Wittman, News Editor



Hi! My name is Ava Wittman, I'm a Sophomore and my pronouns are she/her. I am a second year memeber, serving my current one as the acting News Editor!...