Female-owned local businesses recognized during Women's History Month
There are so many wonderful women we should be celebrating this month, from our family and friends to our neighbors and local strangers. One of the many groups of women we should be supporting right now have been supporting our community since the beginning: our female small business owners. Check out these small businesses in our area that are owned and operated by women!
Are you in need of a gift to honor your favorite female friend? Local gift shop, Paper Caper offers everything you may need, from balloons and cards to candles and stationary. This is one of those stores that you go into with the intention of buying something for a friend and end up purchasing four things for yourself. I personally am a sucker for their wide array of Blue Q socks that are both cute and crude.
Although Paper Caper is located just off of Exit 290, placing it at the entrance of Lake Oswego, the small business has been owned and operated by Tualatin resident Kristina Roberts for the past 20 years. Roberts enjoys the freedom of being her own boss.
"I've literally travelled the world looking for inspiration and new products. We have the best selection [of cards] in town, and people tell us that daily. Also balloons, party items and the goofy novelty items you can't find everywhere else [are bestsellers]," Roberts said in an exclusive interview with The Wolf.
While you're in the area, rather than going to a large, chain coffee shop, stop by Lugano Café and Catering in Bridgeport Village. Serving handcrafted baked goods, hearty brunch-time meals and an array of coffees and teas, this local café has something for absolutely everyone. Due to COVID-19, the café currently offers outdoor seating, take out and delivery services, as well as strictly enforced social distancing guidelines. Make sure to buy their Lavender Honey Latte – my personal favorite – before it gets too hot out! Not to worry, though, as they have a variety of tasty cold drinks for the upcoming summer months, as well.
Lugano Café and Catering is a family-run business that has been owned and operated by Sylvia Hartmann since 2014.
If you can see yourself running your own small business in the future, our local female entrepreneurs serve as a testament to the success our community can provide.
"Follow your dreams — sounds cheesy and cliche, but this was my dream at 16 and it became a reality at age 23. I have had fun working every single day. Also, surround yourself with really good people because you are only as good as your team," Roberts advised.
Paper Caper
16829 SW 65th Ave, Lake Oswego, OR 97035
(503) 620-9460
@papercaperlakeoswego on Instagram
Lugano Café and Catering
18041 SW Lower Boones Ferry Rd, Tigard, OR 97224
(503) 430-8097
@luganocafepdx on Instagram
About the Writer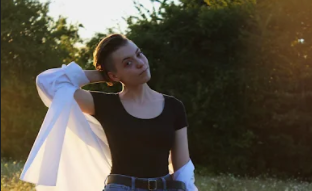 Emma J Nelson, Editor-in-Chief
Hello! My name is Emma J and my pronouns are she/her. I am the co-editor-in-chief of The Wolf and I'm currently in my senior year. I joined newspaper because...