All Oregon public schools directed to reopen by April
After a year-long shift to online instruction, all Oregon public schools are now being given the green light to open their classrooms for hybrid and/or in-person education this spring. With Governor Kate Brown issuing Executive Order 21-06 on March 14, Oregon schools are required to offer access to on-site instruction by March 29 for grades K-5, and by April 19 for grades 6-12.
The governor publicly announced her intention to issue the order a week prior in a letter to the Oregon Department of Education (ODE) and the Oregon Health Authority (OHA), detailing the urgency for students to return to the classroom.
"The time has come for our students to return to the learning environment we know serves them best: in-person instruction," Brown wrote. "Whether or not public schools should return kids to the classroom this spring is no longer up for discussion: the science and data is clear, schools can return to in-person instruction with a very low risk of COVID-19 transmission, particularly with a vaccinated workforce."
Since vaccines began to be distributed to educators in Dec. 2020, schools throughout the state have begun the reopening process — an estimated one in four Oregon students are reported to be currently receiving a form of in-person instruction with COVID-19 restrictions. However, the transition to hybrid learning in all school districts throughout the state requires stricter attention to the guidelines set forth by Oregon's mandatory Ready Schools, Safe Learners (RSSL) protocol in schools. In order to ensure the safety of both students and faculty through the reopening process, it is expected that the ODE will provide an updated and more cautious version of the RSSL.
"Oregon is ready," Brown stated in her executive order, citing the new pandemic relief resources Oregon has gained. "We have established a statewide rapid testing program for schools, using our supply of Abbott BinaxNOW tests from the federal government. We have accelerated vaccinations for the educator workforce statewide. State and federal resources, including $500 million in federal funding in the last federal relief package, can be used to purchase personal protective equipment for educators, students, and staff, upgrade ventilation systems, and implement health and safety measures."
The Tigard-Tualatin School District is closely following the reopening plan according to the RSSL protocol and Executive Order 21-06. Despite the increased funding and attention to safety mandates throughout the reopening process, students will be offered the choice whether to return to in-person instruction or to continue with the current comprehensive distance learning for the rest of the year. The opinions of students and faculty are mixed.
"I'm not eager to go back to school," Tualatin High School senior Rachel Beddes said. "I think that with not much time left in the school year, it's not worth it to go back at this point. Especially because even if we go back, it won't be fully back to normal… I think we should just let people continue the online learning routine that we've all grown comfortable with."
Whether students decide to return in-person or not this upcoming spring, it is clear that the ODE, OHA and district are working hard towards regaining safe and organized in-person instruction for the future of 2021.
About the Writer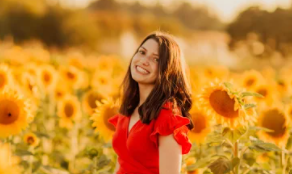 Halle Meslow, Feature Editor



Hi! My name is Halle and I'm a senior on The Wolf staff. This is my second year doing newspaper and this year I am the feature editor! I absolutely...