Overheard in the chat: TuHS Edition
The chats included in this article are authentic and hand-picked by The Wolf staff.
---
Science Teacher 11:05 AM
Don't laugh at me
I muted myself, and now I can't unmute
Student 11:05 AM
you gotta go to your other screen it's on and unmute yourself from there
Science Teacher 11:06 AM
I know
haha
Smart ass
(I meant smart ass in the most nicest way possible)

---
Math Teacher 2:00 PM
*in the middle of a lecture*
Student 1 2:01 PM
Hey *Student 2*
Student 2 2:01 PM
Hey *Student 1*
Student 1 2:02 PM
Have you done the Gov homework yet?
Student 2 2:02 PM
Workin on it right now
---
Student 10:26 AM
Jake told me to tell you his mic isn't working
Teacher 10:26 AM
Okay, thanks for letting me know! : )
Student 10:27 AM
Also, his chromebook isn't working so he can't complete the rest of the assignments for the semester
---
*Learning about history*
Student 10:52 AM
Who even is Ronald Reagan anyways?
---
Student 12:29 AM
the new parking lot is smoother than a marble floor in a millionaire's mansion
Student 11:49 AM
my siblings and i were convinced my dad was the asian guy in the wiggles
---
Teacher 12:20 PM
Okay the question of the day: What event have you always wanted to attend?
Senior 12:21 PM
Prom
Freshman 12:21 PM
High school
---
Student 11:49 AM
ayo where my cohort Bs at
---
Student 1:38 PM
I am biased against those who choose to eat Jimmy John's because of the owner's dubious past with ivory poaching
---
Person 1 2:53 PM
beautiful town
good sausages
Person 2 2:53 PM
good town beautiful sausages
Person 1 2:53 PM
yummmm sausages
got any sausage lovers in the chat? any sausage lovers?
Person 2 2:53 PM
ayo put sausage in the chat
Person 1 2:54 PM
drop SAUSAGE in the chat if you're a true sausage fan
---
Student 10:50 AM
*doesn't talk all class*
Teacher 10:51 AM
Well that's all for today, make sure to complete the assignment by tonight.
Student 10:51 AM
*unmutes mic to say thank you*
Teacher 10:51 AM
Oh so your mic works?
---
About the Writers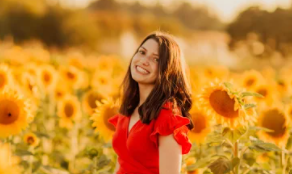 Halle Meslow, Feature Editor



Hi! My name is Halle and I'm a senior on The Wolf staff. This is my second year doing newspaper and this year I am the feature editor! I absolutely...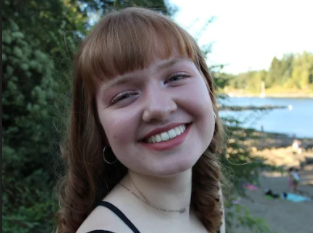 Shea Carlberg, Copy Editor








Hello! My name is Shea, I'm a senior and my pronouns are she/her. This is my third year as a staff member and I am the copy editor! ...