Multifaceted graduation plan announced for the Class of 2021
There is finally light at the end of the tunnel for Tualatin High School's Class of 2021, as administration recently announced an official graduation plan.
After a full year of canceled events and missed celebrations for this year's seniors, in-development plans for graduation events were introduced in late April, focusing on how the school intends to have both a safe and meaningful approach to the well-earned celebration.
"The resilience our students and families have demonstrated is truly inspiring, and our hope is to find as many ways as possible to safely recognize all the hard work that has led to becoming high school graduates, and yet do so in a safe manner consistent with current restrictions on public gatherings," TuHS principal Micheal Dellerba wrote in a newsletter to seniors and their families.
While graduation will not be held in a normal fashion again this year, the increasing vaccination rates and easing COVID-19 restrictions by both the Center for Disease Control and Prevention (CDC) and the state are allowing for alternative ways to honor graduates. For TuHS, this means holding multiple events for this 2021 Senior Class.
"We would like to offer a multifaceted graduation experience for our seniors. Our two biggest events will be a student-only graduation celebration in our stadium in the evening of graduation week and a drive-through ceremony on June 12th, followed by a virtual presentation later that same night," Dellerba continued.
All events will implement COVID-19 restrictions in order to maintain the safety of all students, staff and family that attend. Protocols will include socially distanced chairs at the student-only celebration, time-slotted arrivals for the drive-through ceremony and available live streams for each event in order to limit the number of attendees.
"Our hope with this multifaceted experience is that we can provide our students who want to meet as a class the opportunity to do so one last time, while also making the events and diploma ceremonies accessible to all seniors and their families," Dellerba added.
In a follow up newsletter, the official details were released for each of these events. The student-only celebration will be held on the TuHS football field on June 9 at 10 a.m., and the drive-through graduation on June 12 will begin its first time slot at 10 a.m. in the South Lot, ending at 2 p.m.
In addition to these two events, other senior celebrations such as Senior Sunset, a senior 'SWAG' drive-through, honor cord distribution and a virtual Senior Awards Night will be held throughout the next month. For further information about each of these events, check out the Tualatin newsletter sent out on May 13.
We appreciate all of the hard work the TuHS staff and Tualatin community has put into creating a memorable and safe graduation plan, as this school year has been everything but normal.
About the Writer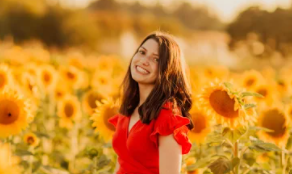 Halle Meslow, Feature Editor



Hi! My name is Halle and I'm a senior on The Wolf staff. This is my second year doing newspaper and this year I am the feature editor! I absolutely...