Former President Donald Trump pleads not guilty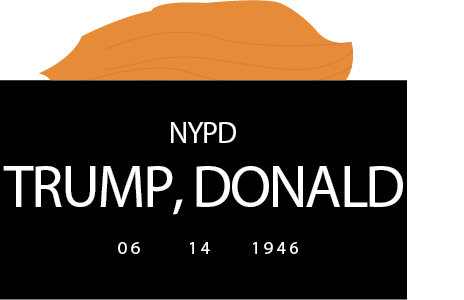 Donald Trump is now the first president in United States' history to be charged with a crime, the first president in US history to be impeached twice, and the first president in US history to be indicted on 34 charges related to campaign fund violations. On April 3, Trump took a private jet and rode alongside a motorcade to turn himself in to the District Attorney's (DA) office in Manhattan, New York. The next day, Trump appeared in court to plead not guilty to all 34 felony counts.
Many wonder: what are the charges and what do they mean? All 34 felony counts are related to the same crime – Trump's alleged involvement in urging Michael Cohen, his former lawyer, to pay adult-entertainer Stormy Daniels $130,000 in hush money before the 2016 election concerning an alleged affair in 2006. If Trump did, in fact, use campaign funds in order to hide said affair from the public before the 2016 election, he could face over 100 years of jail time. Each of the 34 charges carries a sentence of up to four years in prison.
One of the most common arguments opposing the indictment is that the pursuit of the case is politically motivated and would not have happened if Trump had not been a president, a prominent figure or simply Trump. However, those in favor of Trump's conviction argue that the average person would face the same repercussions had they committed the same crimes – and, accordingly, that politicians being held to the same degree of law as the average citizen would set a precedent that would make America great again.
Numerous students attending Tualatin High School anonymously shared their thoughts on the indictment and Trump's posts and actions surrounding it. Though The Wolf staff strives to provide balanced perspectives, we were unable to find a student willing to speak out against the indictment in support of the former president.
"The law should apply equally to everybody no matter their position of power," one student said.
Trump has also been under fire for numerous posts on his social media platform Truth Social, as referenced by another TuHS student.
"I find Trump's comparison of the US government to the Nazi Gestapo and other communist countries quite ironic," the student said. "When the day comes that Trump is finally held accountable for his actions, [he'll wish] our government would just tuck them away, similar to the countries [he's] mentioned."
One of the first of Trump's posts claimed, "It is known by all that NO Crime has been committed, & also known that potential death & destruction in such a false charge could be catastrophic for our Country."
Soon after, Trump posted that "These Thugs and Radical Left Monsters have just INDICATED the 45th President… THIS IS AN ATTACK ON OUR COUNTRY THE LIKES OF WHICH HAS NEVER BEEN SEEN BEFORE."
Critics were quick to point out the misspelling of the word "indicted" and question if Trump's posts are proofread.
In other posts related to the indictment, Trump urged his followers to protest, compared the investigation to "the Gestapo, Russia and China" and – most recently – posted "World War III" without any other context.
Numerous powerful political figures debated and criticized the intentions of the posts, with many arguing that the posts were reckless – intentionally tip-toeing on the line of what is considered "inciting violence" – specifically the death and destruction line, comparisons to the gestapo and an image of Trump holding a baseball bat next to an image of Alvin Braggs, the prosecutor in this case. This is the very thing Trump was investigated for in the past, regarding his posts and involvement on Jan. 6.
After pleading not guilty to all 34 charges of campaign fund violations, the next phase of the trial is scheduled to take place in December; however, the Trump team is working hard to reschedule it for January of next year. Either way, the finale to this mind-bending saga will take place next school year.
All information presented and opinions quoted are as of press time.