Cheer represents at state competition; sideline team takes home state title
Competition team finishes in fourth place; captains happy with achievement despite injuries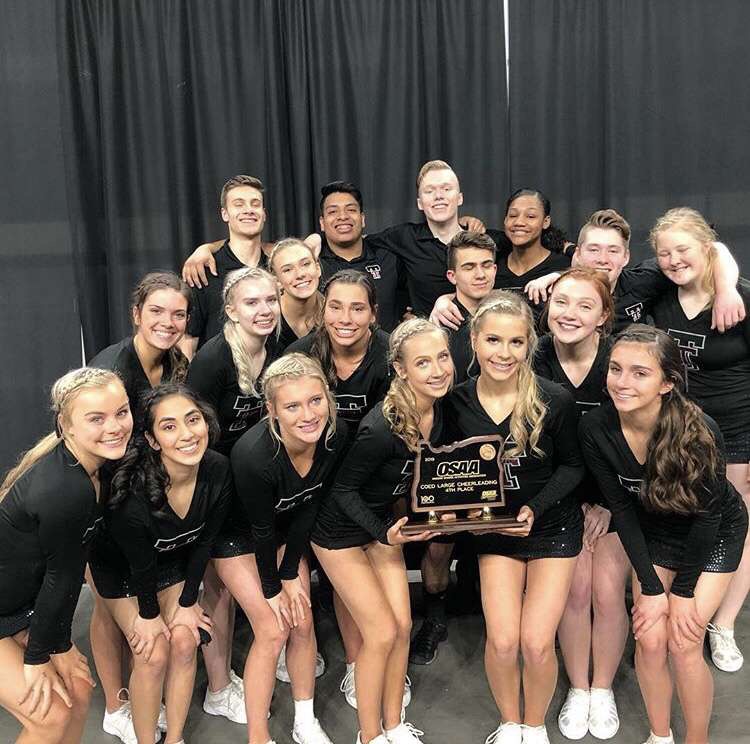 Tualatin Sideline and Competition Cheerleading had its State Championship on Feb. 16 and 17.  The Sideline team took home the state title.
Junior Megan Kindle explained, "It went really well.  I think our team did great because we have been working super hard together and communication has been really important for our team.  We didn't do well until a couple weeks before state."
Captains senior Marissa Martin and junior Ava Melson led the team to victory, taking first place.
As for the Competition team, they took fourth place this year. Competition captains are junior Jaycee Cogswell, senior Gabbi Maier, senior Holly Howe and junior Michael Dawson.
Cogswell said, "We had a lot of changes to the routine and we had a rough season with a lot of injuries and changes, but we adapted very well.  We were able to hit the best routine of the season.  It was close between us and three other teams, but we got fourth."
About the Contributor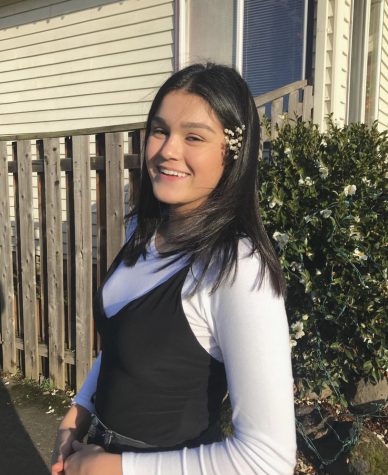 Olivia Ashley, Web Editor
If there is anything that you see that needs to be fixed please let me know! Email me at [email protected] and I will get back to you ASAP :)