The "J" Agenda: Saying goodbye, even for a little while
My eldest brother, Kyle, left for his last year of college on Sept. 19, and my other brother, Sean, left for his first year of college on Sept. 26. Within the span of one week, my two greatest role models moved on to the next stage of their lives. Watching others grow up around me is hard, but it's also inevitable, and I am going to have to accept that if it means my brothers will gain success.
I grew up with my brothers as representation of the different artistic options in life. Kyle is a brilliant artist, both with a Ticonderoga and an Apple Pencil, and Sean is the bravest person I've ever seen when he steps on the stage, taking whatever role he is given and making it a lead. They are the individuals who inspired me to pursue writing as a possible future for me.
While I am terribly sad that my brothers are leaving me, even if it's only for a little while, I am more prominently anxious, both for myself and for them. I am awfully overprotective of those who mean a lot to me and have become increasingly uncomfortable as my brothers have grown older and more unintentionally distant, as I have a smaller window on what they get up to. However, I am entirely sure they are making the decisions that are best for them.
Now that there is physical distance as well, I only know what they engage in if they choose to share.
I am also worried for me, as my brothers, though they don't admit it, are equally as protective of me. My guardians are walking into a new environment, testing the waters before I follow in their footsteps, but in the process, I feel as though I've been left vulnerable. They were always there to laugh with me when I was down, and, when we were younger, laugh at me until I was down.
Honestly, I know they will continue to be there for me despite no longer residing within the same building; they'll just have to laugh with me and rant with me over the phone.
My brothers are my best friends, and if I am to support their potential for success, I have to support them as they leave as well. So, as I go about saying goodbye, I have to remember that it won't be for long, and they'll have so many stories to tell when I see them again.
About the Contributor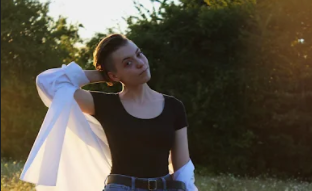 Emma J Nelson, Editor-in-Chief



Hello! My name is Emma J and my pronouns are she/her. I am the co-editor-in-chief of The Wolf and I'm currently in my senior year. I joined newspaper...