BLM protests flourish in Tualatin, Portland area
Recent protests in Portland have garnered lots of media attention and criticism, while also making way for new policies regarding anti-racism.
The killings of George Floyd and Breonna Taylor and many other people of color led to unrest throughout the country, resulting in mass protests and a surge in support for the Black Lives Matter movement. Millions of citizens gathered in cities across the United States to protest the systematic racism found throughout everyday American culture.
The protests in Portland received backlash from the Department of Justice (DOJ), who referred to the city as a jurisdiction "permitting violence and destruction of property."
The DOJ addressed the violence, while also defending the peaceful protesters.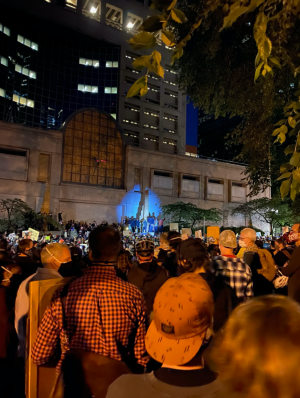 "When state and local leaders impede their own law enforcement officers and agencies from doing their jobs, it endangers innocent citizens who deserve to be protected, including those who are trying to peacefully assemble and protest," Attorney General William P. Barr said.
Not everyone is completely onboard with the protests, mostly because of the violence that may be incited.
"Marches, sit-ins, standing on street corners, I agree with it all," said a community member who wishes to remain anonymous. "I don't agree with any group or organization that turns to violence or destruction of property, however. In my opinion, those actions take away from the greater message that needs to be heard."
Marches were also held in the Tualatin Commons and at Tigard and Tualatin high schools. These protests remained peaceful and they allowed a place for students to exercise their right to peacefully protest in a safe space.
Junior Emily Bruno attended at least seven protests.
"Every time I went to the protests I felt safe and welcome. There were people of all different races and genders and ethnicities and everyone was smiling. Overall, like I said before, I just felt welcome. Everyone was there for the same reason, which made me feel more united as a whole than any other group I've ever been with," Bruno said.
The rise in support of the BLM movement also led to changes within the Tigard-Tualatin schools. The Tigard-Tualatin School District adopted a new Hate Speech policy, in which the district promises to be actively anti-racist. The policy also stated that the curriculum will also be changed to represent the diversity within our community and focus on honoring the contributions made to society by marginalized communities.
As of Sept. 19, 2020, the protests in Portland were still continuing, surpassing 100 days of demonstrations.
About the Writer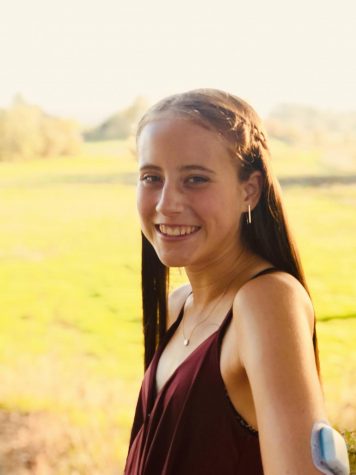 Ava Bruce, Staff Writer
Hi! I'm Ava, I'm a junior, and this is my first year as a staff writer for the TuHS Wolf. I joined newspaper because I love writing and I felt like newspaper...